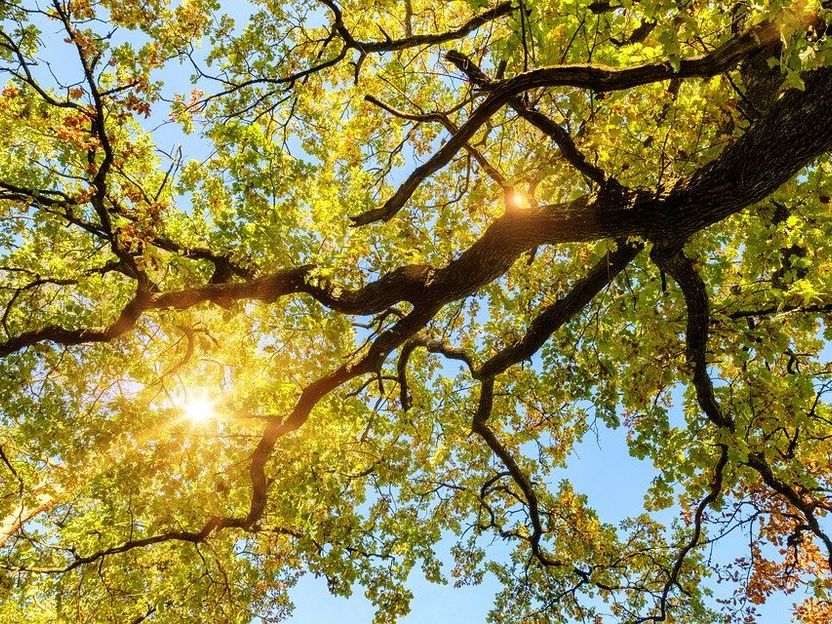 In their study, the biologists examined the genes of three different oak species:
The local pedunculate oak and two southern European oaks – the downy oak and the holm oak. At the time of the study, the trees, which were provided by Darmstädter Forstbaumschule GmbH, a local arboretum, were nine years old. They were subjected to drought stress under controlled conditions in Goethe University's Scientific Garden. When analysing their results, the researchers paid particular attention to twelve genes that had been identified in preceding studies as potentially important for drought resistance.
In contrast to previous studies, where in most cases only one sample was analysed after a short period of drought, the researchers examined the trees and their genes over the course of two years. They took samples eight times, analysed them and watched how actively the twelve genes were read and transformed into gene products. In this way, they produced expression profiles for the individual DNA sequences. In the case of some genes, they were able to verify previous findings for herbaceous plants, which indicated that the genes are expressed more frequently in periods of extreme drought. For other genes, this mechanism was not previously known.
"If we know how different tree varieties react to drought at molecular level, we can better understand the impact of climate change on Europe's forests," says Peter Kotrade, the study's first author and biologist from the Institute of Ecology, Evolution and Diversity at the Faculty of Biological Sciences of Goethe University. "Our study confirms previous results from model plants for the first time in forest trees and also shows detailed expression profiles for the selected genes. This helps us to understand the molecular reaction of oaks to drought: Knowledge that could be used in the future to select which trees to use for establishing forest plantations and for reforestation," he continues.
Original publication
Other news from the department science
More news from our other portals