analytica China 2016 increases exhibition area by over 16 percent
First Food Safety Special Exhibition
Three theme areas for eight application industries
analytica China 2016 will continue the themes of its last opening and set the areas Life Sciences, Biotechnology and Diagnosis, Instrumental Analysis and Quality Control as well as Laboratory Equipment and Technology. The trade fair covers the entire spectrum of laboratory applications, including high-tech analysis and peripheral equipment, measurement, testing and quality control, life science instruments, medical diagnosis, reagents and consumables, general laboratory equipment plus information technology and services.

Eight application industries are especially presented at analytica China 2016: biotechnology, pharmacy, chemistry and chemical engineering, scientific research, food safety, life science, environmental monitoring, industrial manufacturing (e.g. semiconductors and electronics), medicine and health as well as inspection and quarantine.

At the same time, based on a detailed assortment of the exhibited products and their applications, special areas like the Biotechnology Services Area, Fast Inspection Area and Third-Party Inspection Area will be established to provide more focused and effective communications and services to the exhibitors and visitors.
Focus on food safety with first Food Safety Special Exhibition
Food safety has for a long time been the focus of the entire country. As China's leading exhibition for analysis, the organizers of analytica China are going to launch the Food Safety Special Exhibition and Summit to present food safety related analysis and testing measures as well as quality control products and technology.

Food safety concerns the two factors technology and management. The improvement in government management and technology progresses will both provide strong support for the sustainable development of the food industry and the quality of our food. The Food Safety Special Exhibition will center on systematic food safety solutions, analysis and inspection equipment as well as food safety control technology. It addresses research institutes, large and medium food manufacturers as well as trade and distribution. At the same time, the China International Food Safety Summit will offer in depth information on both technologies and management.
First alliance of analytica China and China Brew and China Beverage
analytica China 2016 will for the first time open concurrently with China Brew and China Beverage (CBB), International Brew & Beverage Processing Technology and Equipment Exhibition for China. The collaboration between the two trade fairs is supposed to improve their influence in the food industry and attract new professional visitors.
Other news from the department business & finance
More news from our other portals
See the theme worlds for related content
Trade Fair Retrospective analytica 2022
Here you will find everything about suppliers and products around the world's leading trade fair for laboratory technology, analytics, biotechnology and analytica conference
35+ products
5+ companies
View topic world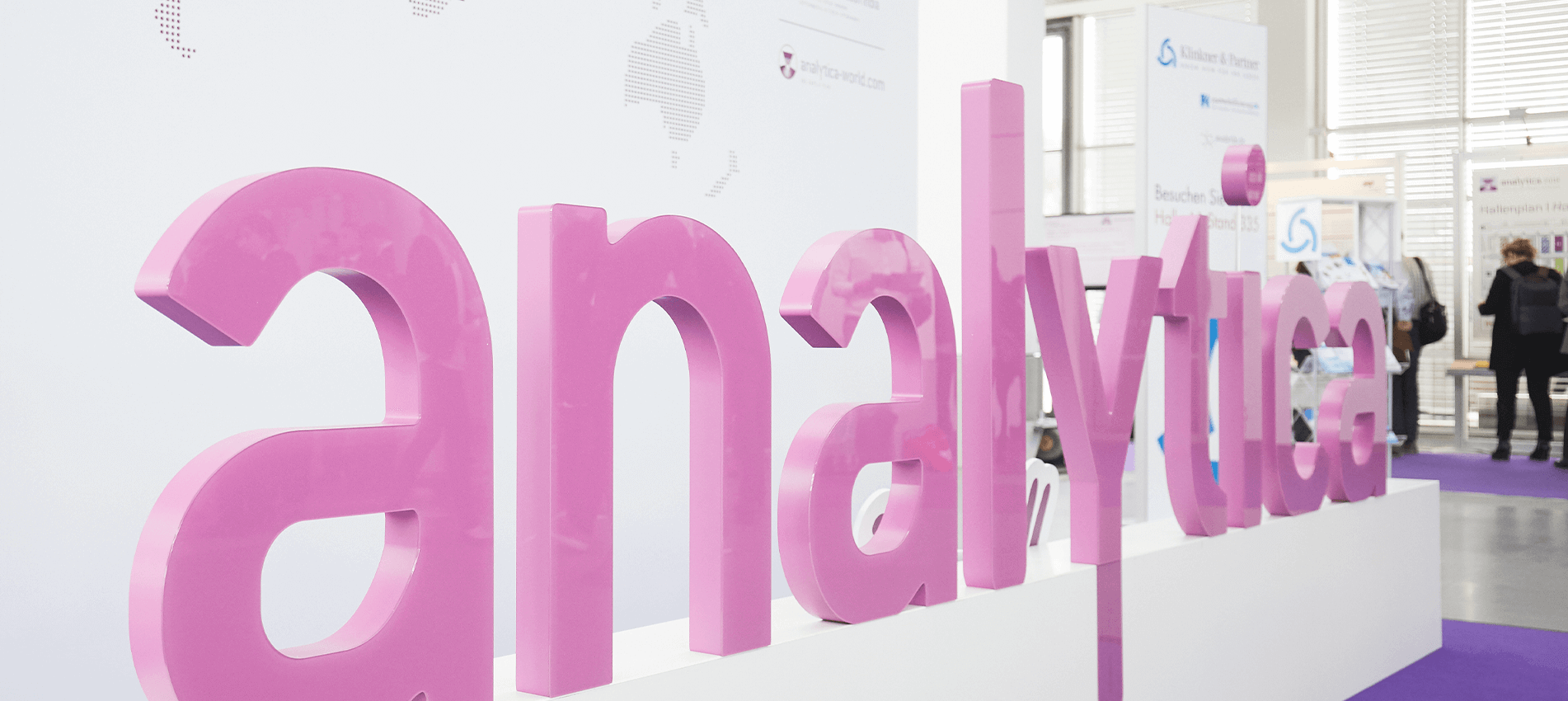 Trade Fair Retrospective analytica 2022
Here you will find everything about suppliers and products around the world's leading trade fair for laboratory technology, analytics, biotechnology and analytica conference
35+ products
5+ companies