Zeiss strenghtens in-house quality and production management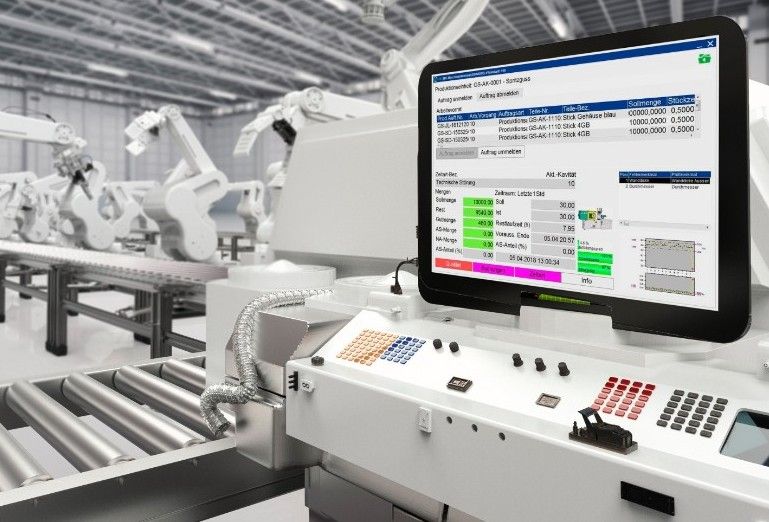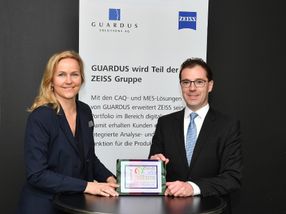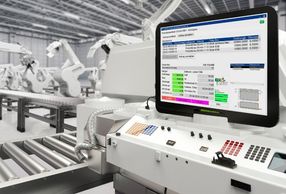 For ZEISS, the integration of GUARDUS into its Industrial Metrology (IMT) business group will further strengthen its own position as a partner for increasing productivity in digital manufacturing. The Computer Aided Quality (CAQ) applications and Manufacturing Execution Systems (MES) from GUARDUS provide customers with a fully integrated analysis and steering function for production.
"With GUARDUS, we will enhance our software solutions like ZEISS PiWeb with a comprehensive database not previously available, enabling us to offer our customers even more holistic services. Together we are striving for a new level of integrated solutions for agile process management. We want to supply the foundation for automated control processes, learning systems and simulation methods for networked and intelligent quality assurance in the Smart Factory," says Dr. Jochen Peter, Member of the Executive Board of the ZEISS Group and President & CEO of Carl Zeiss Industrielle Messtechnik GmbH.
"We are convinced that, by being directly integrated in the ZEISS Group with its large installed base, GUARDUS will enjoy even better conditions for driving further developments and continued strong growth," says Simone Cronjäger, Company Founder and Managing Director of GUARDUS. She adds, "Integrating solutions from GUARDUS and thus all vertical and horizontal information processes will enable unprecedented decision intelligence – extending from the field and control levels all the way to the comprehensive process and plant management levels."
Initially, the joint customer focus will be on the automotive and engineering industries as well as medical technology. GUARDUS' existing sites in Ulm and Timisoara, Romania will be retained. For the approximately 60 employees, business operations will be transferred as per German legal provisions.
Other news from the department business & finance
More news from our other portals