Mettler-Toledo
Check the Sensitivity of Your Balances
As is the case for a number of other businesses, the pharmaceutical industry tends to have strictly regulated areas, for example in quality control procedures. As stated in the SOP, users are obligate to subject their balance to a sensitivity test on a daily basis. Work may only be undertaken using balances that have been successfully tested.
In case the requirements for the daily sensitivity test of the balance are not met, the user should repeat the test. If the second test also fails, the supervisor must be informed. The balance must be clearly marked and checked by a balance specialist. The system may only be used again once it has been ensured that the balance operates perfectly.
In this white paper you learn the recommended settings in the balance menu for the Excellence Balance Line.
Download white paper now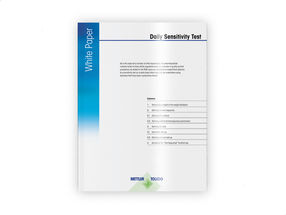 Daily Sensitivity Test
Check the Sensitivity of Your Balances
You may also be interested in these white papers