Improve accuracy and efficiency of your day-to-day laboratory measurement tasks
Experience shows that modern, well-developed balances and analytical instruments do the most to promote ease of use, operational safety and accurate results. However, even with state-of-the-art solutions, practical know-how is still required for users to do things right and achieve reliability and consistency.
Basic measurement techniques covered in this guide include: Weighing, Pipetting, pH Measurement, Moisture Content, Titration, UV/VIS, Density & Refractive Index, Melting, Dropping, Boiling, Cloud and Slip Melting Point and Thermal Analysis.
Each section follows a similar structure
Measurement techniques
Tips gained from real-life lab experience
Method discussion and application examples
Selected solutions from our portfolio
White Paper classification
Applications
boiling point determination
melting point determination
moisture content determination
Product categories
Download white paper now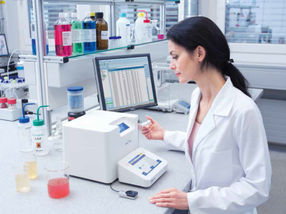 Essential Laboratory Skills Guide
Improve accuracy and efficiency of your day-to-day laboratory measurement tasks
You may also be interested in these white papers