Merck
You're using surfactants like Triton X-100? The REACH clock is ticking …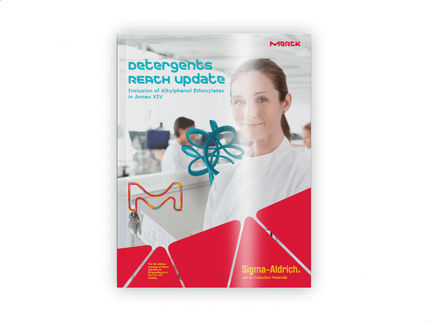 Download information to see your options, including suggested alternatives to NPEs / OPEs and an application note
In the new Application Note "Comparison of Greener Detergents in Mammalian Cell Lysis & Downstream Applications" the capabilities of alternative detergents for effective mammalian cell lysis and downstream applications were assessed and compared to detergents commonly used.
It's time to act if you are using alkylphenol ethoxylate (APE) surfactants such as nonylphenol ethoxylates (NPEs) and octylphenol ethoxylates (OPEs), which include Triton X-100.
APEs have been widely used for industrial applications, including in detergents for cleaning purposes in pharmaceutical manufacturing and research, in biotechnology, diagnostics and various other industries. However, REACH Annex XIV stipulates that from 4 January 2021, OPE and NPE products may not be used unless authorization was granted by the authorities or the intended use is exempted from authorization. This has implications on the availability of these substances for EU manufacturers, importers, downstream users as well as non-European manufacturers exporting their products into the EU.
Adapting your production or cleaning processes takes time, so now is the time to act. Download our information sheet on the inclusion of alkylphenol ethoxylates in the European Authorisation list (Annex XIV) of REACH and on your available options, including a list of suggested alternatives, also containing the products' properties.
Triton is a registered trademark under US-American law
White Paper classification
Download white paper now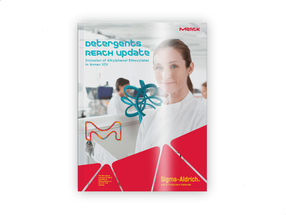 You're using surfactants like Triton X-100? The REACH clock is ticking …
Download information to see your options, including suggested alternatives to NPEs / OPEs and an application note

All about Merck