ViscoTec Asia Grows and Expands its Facility
More office space, larger labs and meeting rooms in Singapore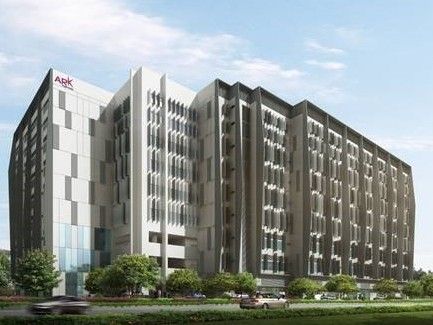 ViscoTec Pumpen- u. Dosiertechnik GmbH
From food, cosmetics, pharmaceuticals and plastics to aerospace and automotive to medical technology and biotechnology – ViscoTec Asia has made a name for itself with reliable dispensing systems and dosing components in many industries. The products are used for example in adhesives, mascara or tomato sauce. ViscoTec's success is based on the success of its customers – this is the philosophy they live. Day after day, at all locations. In addition to Singapore, these are Kennesaw in the USA, Pune in India, Mérignac in France, Shanghai in China and the headquarter in Töging / Bavaria, Germany.
Melvyn Teo, Managing Director at ViscoTec Asia about the changes: "When we started to think about the expansion it was our utmost priority making sure we have a good space for our business partners to come and make trials and to learn about ViscoTec. The industries are very fast moving, and we are also learning from time to time with more challenging applications, materials and requirements. Frequently new findings and understanding are made in the test lab. With our bigger office, our colleagues will also find ample room to implement new ideas into their daily work. It is going to be very exciting for us in this new home as we know we will have more to offer and do better in all aspects."
The goal of the ViscoTec Asia team is to convince through individual consulting services. New robots and equipment will enable ViscoTec Asia to conduct more testing for customers and partners. And therefore, offer the best dosing solutions for the customers applications.
Other news from the department business & finance
More news from our other portals