LAUDA acquires laboratory specialist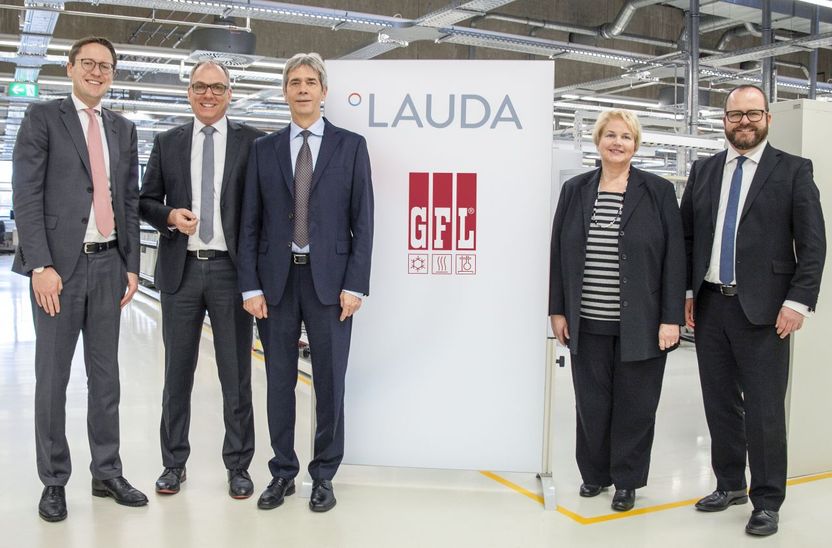 LAUDA DR. R. WOBSER GMBH & CO. KG
Traditional company with more than 50 years of experience
GFL is a German premium manufacturer and currently employs around 50 employees. With this strategically important acquisition, LAUDA has increased its sales to around EUR 90 million and its workforce to 500 employees.
GFL has been known as a manufacturer of laboratory equipment for more than 50 years and is active in over 150 countries. The portfolio of the company, headquartered in Burgwedel in the northeast of Hanover, includes deep-freeze appliances, water baths, shaking water baths, water distillers, incubators and shakers. Users can be found in research, routine and special laboratories in medicine, science and industry. All of GSL's devices are developed and produced in Germany. The two managing partners of the company, Ulrike Mischel and Dieter Bubel, will remain with the company until mid-2019 to ensure a smooth transition and successful integration. All GFL employees should be taken on by LAUDA.
With the acquisition of GFL, LAUDA aims to expand its existing product range for temperature control units and systems and to expand LAUDA's product technology capabilities in sheet metal processing, for example. GFL, for its part, will benefit from LAUDA's strong international distribution network.
»With the devices from GFL, we are consistently developing our product range further and strengthening our portfolio in the field of laboratory technology. With our strong sales organization and the LAUDA brand, known worldwide for temperature control, we will continue to drive growth and underscore our position as the world market leader in our industry,« says Dr. Gunther Wobser, President and CEO of LAUDA. »We are very much looking forward to welcoming the GFL employees personally to the LAUDA family and will be expanding the Burgwedel site in a targeted manner.«
Other news from the department business & finance
More news from our other portals