12 million Euros for a novel gene editing platform
Start-up aims to revolutionize treatment of severe diseases
23-Mar-2023
-
Dresden, DE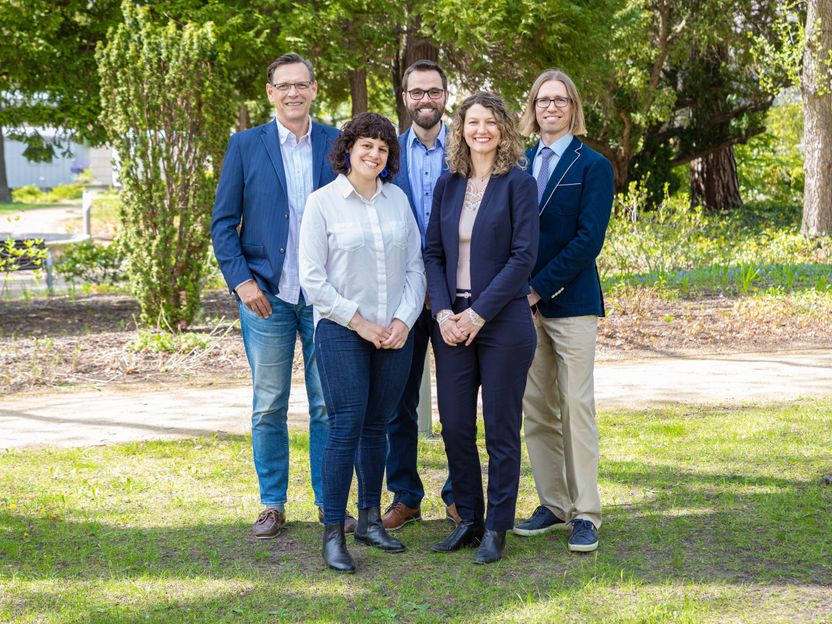 Seamless Therapeutics GmbH
The company's pioneering recombinase platform is able to program a widely used and estab-lished molecular biology tool to unlock the full potential of gene editing enabling the targeting of any site within the genome. The seed round was co-led by Wellington Partners and For-bion and includes non-dilutive financing from the German Federal Ministry of Education and Research (BMBF GO-Bio,-8B funding), a prestigious German government initiative supporting the most innovative startups in life sciences in Germany. Representatives from both Welling-ton and Forbion will join the company's newly formed board of directors. The proceeds from the round will be used to further advance the company's proprietary technology platform to build a pipeline of therapeutic candidates towards first-in-human readiness as well as to ex-pand the company's presence in the EU & US.
"I am very happy that our innovative and promising technology can now be transferred from basic research to a potential broad therapeutic application. The financial support provided by the BMBF and the investors will make a major contribution in this regard to advancing the development of this genome editing tool swiftly and purposefully," said Prof. Dr. Frank Buch-holz.
"Our modular platform has succeeded in reprogramming site-specific recombinases to any given target sequence effectively breaking the existing hurdles of leveraging this potential best-in-class gene editing system to treat human disease," commented Felix Lansing, Co-Founder and Chief Scientific Officer of Seamless Therapeutics. "I look forward to working with our founding investors and our highly skilled team to apply our deep knowledge of recombinases to develop a pipeline of novel treatments."
"Our goal is to apply our deep understanding of recombinases to leverage their inherent be-nefits to repair genetic alterations that cause disease. We believe our pioneering technology will allow us to shatter the boundaries that exist in gene editing methods today," said Anne-K. Heninger, PhD, Co-Founder and Chief Executive Officer of Seamless Therapeutics. "Both Wellington and Forbion are visionaries and highly experienced biotech investors, and we look forward to working closely with them in our efforts to transform the gene editing landscape."
"We have entered a new era in drug discovery based on the promise of how precision gene editing can change the way we treat disease in the future. Seamless Therapeutics has a first-mover position with its innovative platform capable of modifying the long held standard recombination technology into a universal gene editing tool with unprecedented specificity. We are excited to support Seamless Therapeutics in its pursuit of taking a leadership position in the rapidly evolving gene editing arena," added Karl Nägler, PhD, Managing Partner at Wellington Partners.
"At Forbion our philosophy is to seek out pioneering technologies early in their development and to enable founding teams to harness the true potential of their innovation. The team has developed a powerful new platform that has overcome key limitations of existing gene edi-ting tools, such as CRISPR, prime & base editors," said Dmitrij Hristodorov, PhD, Partner at Forbion.
Other news from the department business & finance
More news from our other portals
Something is happening in the life science industry ...
This is what true pioneering spirit looks like: Plenty of innovative start-ups are bringing fresh ideas, lifeblood and entrepreneurial spirit to change tomorrow's world for the better. Immerse yourself in the world of these young companies and take the opportunity to get in touch with the founders.