Omicron mutations already existed in infected patients months before becoming dominant.
An ultra-deep sequencing technique for detecting viral sequences undetectable by standard methods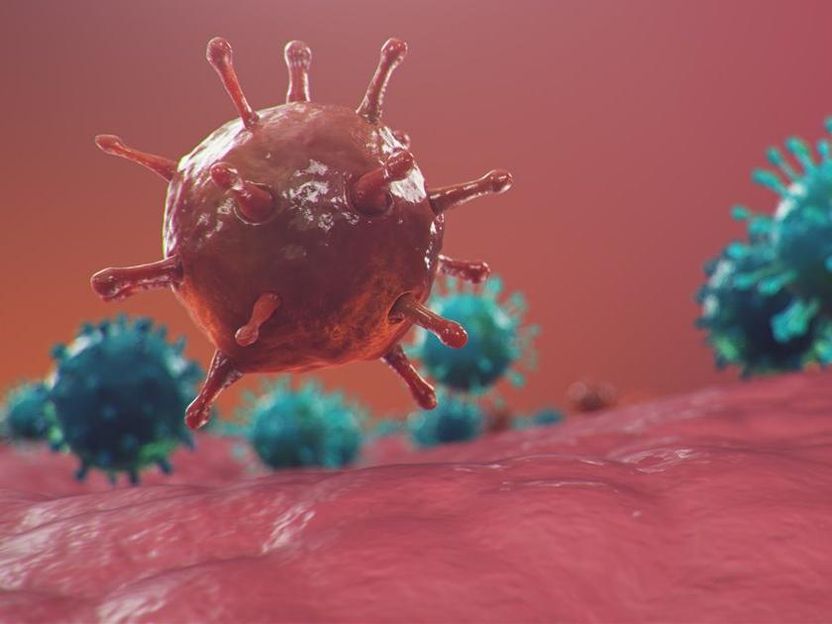 This study has been possible thanks to previous work on the development of a powerful ultra-deep sequencing methodology that allows the detection of mutated viral sequences found in very low proportions that are not detectable by the usual shallow sequencing techniques. "From each sample analyzed and from each piece of virus analyzed we obtain many thousands of sequences. This allows us to detect mutations at different frequency levels coexisting within the infected patient," explains Celia Perales, a researcher at the National Center for Biotechnology (CNB-CSIC) and the Institute for Health Research of the Fundación Jiménez Díaz.
The results have revealed that although the patients were infected with the alpha variant, predominant at that date (between January and March 2021), changes corresponding to the delta plus, iota and omicron variants were already present in these samples months before they acquired epidemiological relevance.
"This work highlights the need to analyze virus populations with high resolution and in depth to obtain a joint vision of the many mutants that coexist in each infected individual," emphasizes Esteban Domingo, researcher at the Severo Ochoa Molecular Biology Center (CBMSO-CSIC-UAM). These analyses could make it possible to monitor potentially relevant mutations, or sets of mutations, before they become part of dangerous variants.
Note: This article has been translated using a computer system without human intervention. LUMITOS offers these automatic translations to present a wider range of current news. Since this article has been translated with automatic translation, it is possible that it contains errors in vocabulary, syntax or grammar. The original article in Spanish can be found here.
Original publication
B Martínez-González, L Vázquez-Sirvent, M E Soria, P Mínguez, L Salar-Vidal, C García-Crespo, I Gallego, A Il de Ávila, C Llorens, B Soriano, R Ramos-Ruiz, J Esteban, R Fernandez-Roblas, I Gadea, C Ayuso, J Ruíz-Hornillos, C Pérez-Jorge, E Domingo, C Perales; "Vaccine-breakthrough infections with SARS-CoV-2 Alpha mirror 3 mutations in Delta Plus, Iota and Omicron."; Journal of Clinical Investigation 2022.
Other news from the department science
More news from our other portals