Fast, Direct, and Label-free Quantitation of AAV Capsids in Bioprocess Control
The rapidly growing interest in gene therapy has led to the need for more cost-effective and scalable viral vector manufacturing platforms to deliver these therapies. Rapid and accurate methods for the quantitation of adeno-associated virus (AAV) particles are an unmet need for advancing bioprocessing in gene therapy. A new biosensors assay provides a rapid, label-free, and high throughput method for AAV capsid titer measurement at various stages of bioprocessing. The assay can be applied directly in crude lysates, column eluates, cell lysates or cell culture supernatants.
The biosensor assay enables quantitation of ten AAV serotypes (AAV1 – AAV9 and AAVrh10) in a wide dynamic range from 8.5 x 10E8 to 1.0 x 10E13 vp/mL in as little as 15 minutes. It also shows high precision and accuracy for capsid quantitation of both purified and crude AAV samples and can be regenerated and re-used up to 20 times providing an efficient and cost-effective solution for high-throughput AAV quantitation applications.
Learn also how BridgeBio Pharma, Inc. and REGENXBIO Inc. are making use out of the novel approach, which offers a robust alternative to their conventional ELISA approaches.
White Paper classification
Applications
Product categories
Download white paper now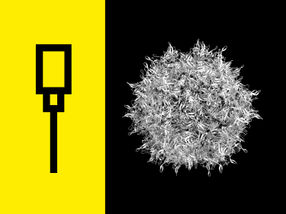 Fast and Reproducible AAV Quantification
Fast, Direct, and Label-free Quantitation of AAV Capsids in Bioprocess Control
You may also be interested in these white papers