Verified
Liquid handling systems: Liquid Handler LH-5000
The giant among liquid handling platforms
available in 1000 sizes and variations -no compromise on dimension and flexibility
No manual tasks through automated generation
automated eluent and waste management in combination with liquid handling and robotics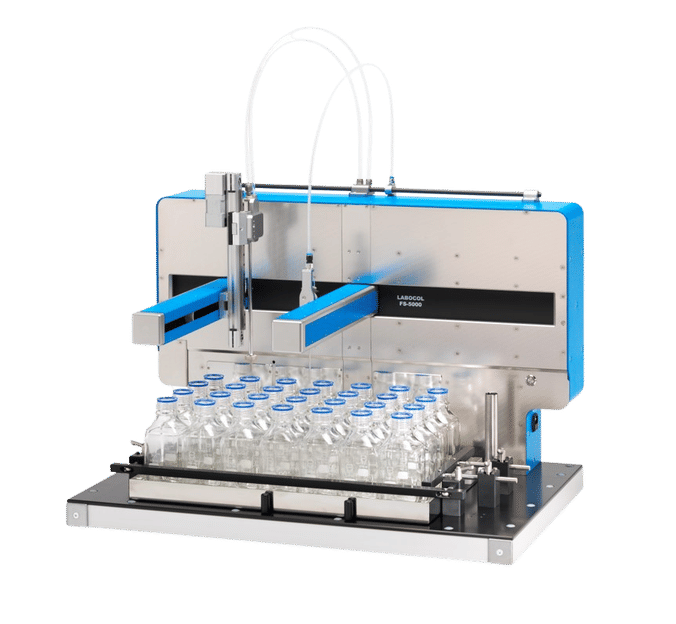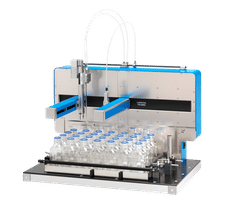 customized, preparative & flexible liquid handling systems
Customized solutions for preparative liquid handling systems from LABOMATIC have no limitations in terms of dimensions, number of samples or sample volume and offer maximum variability for all applications. Do you want to prepare really large volumes in your routine prep lab? For example, do you want to create a library of drug candidates for preclinical or even clinical studies? Your lab should take on more important tasks than just lugging around bottles. In addition, analytical results should automatically generate your liquid handling system? We recommend our LH-5000 for this purpose - and with an RFID label directly on each bottle, identifying fractions will be a simple matter.
Other advantages:
FS- 5000 Franktion Collector Module.
CL-5000 Online Cleaning Module.
AS-5000 Autosampler Module.
DS-3000 RFID module - data storage on fraction container.
combinable with laboratory robot systems - also in ATEX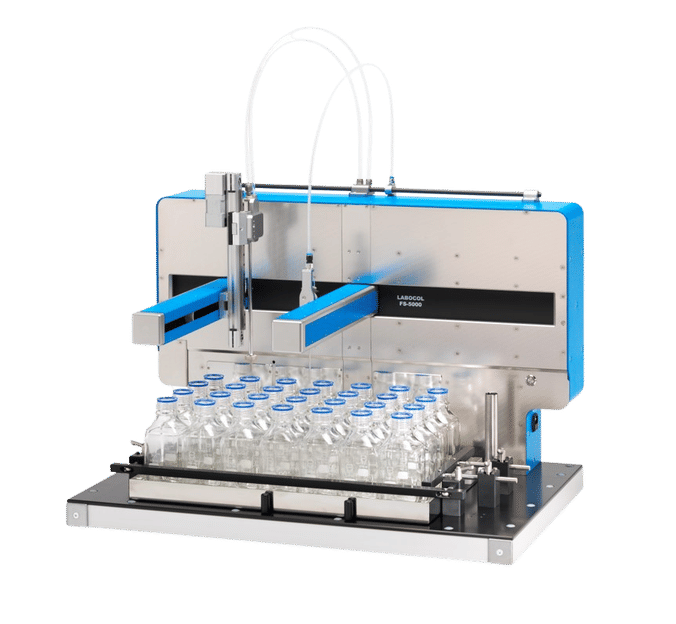 Product classification
Applications
preparative liquid handling
Product categories
full-automatic liquid handling systems
liquid handling platforms
preparative liquid handling systems
Target Industries
Request product information now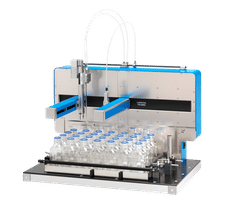 Liquid handling systems: Liquid Handler LH-5000
The giant among liquid handling platforms
Find more liquid handling systems on bionity.com