Not all fish are created equal
Having a fish allergy does not mean you have to avoid eating fish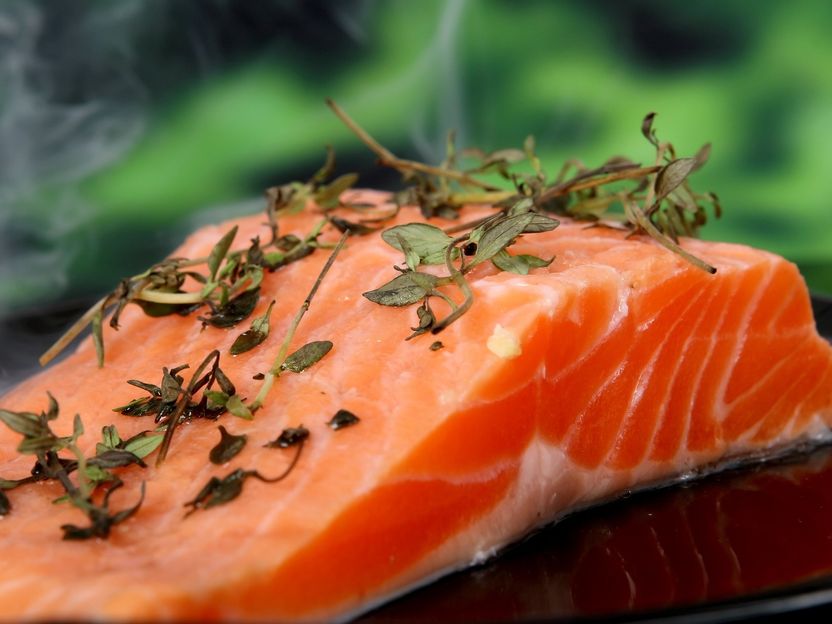 Meditations, pixabay.com, CC0
'We showed in our study that about one third of the fish allergic patients tolerated specific types of fish,' says Dr Kühn from LIH's Department of Infection and Immunity. 'We were also able to identify certain markers, by which it is possible to distinguish between those allergic to only one type of fish and those allergic to several fish species.' 'This is important to avoid unnecessary restrictions of healthy food, especially for allergic children, who very often have multiple food allergies' adds Dr Sørensen.

The international team of scientists published its results in the October issue of the worldwide most important scientific journal for allergic diseases, the "Journal of Allergy and Clinical Immunology". 'The research done in Luxembourg has been most valuable. Without LIH's expertise in molecular allergology, it would not have been possible to perform the study', stresses Dr Sørensen.

Fish is an important source of digestible protein and provides the body with iodine and essential omega-3 fatty acids. Yet, fish is one of the foods to which many people develop a life-long food allergy with severe symptoms. Worldwide, an estimated 0.1 % of the population suffers from an allergy to fish. The fish allergy rate is even higher in Luxembourg, where a lot of fish is consumed and processed due to the large population originating from the Mediterranean region.

Some allergic patients suffering from fish allergy can tolerate certain varieties of fish and so, despite their hypersensitivity, could still enjoy this valuable source of dietary protein. 'The trouble so far is that the only way for allergists to determine whether an allergy is directed against multiple types of fish - a so-called cross-sensitivity - has been to perform highly elaborate clinical tests in which the patient is challenged with fish orally,' says Dr Kühn. The scientist together with colleagues from Norway and Sweden have now identified certain markers in the blood of patients, which will simplify the laboratory diagnosis of fish allergies. The team gave cod, salmon and mackerel to 35 patients with a proven fish allergy and then measured certain antibodies in their blood. The immune system of allergic patients produces antibodies as an overreaction to certain proteins in the foods to which they are allergic. In most cases, individuals with a fish allergy react to parvalbumin, a protein produced essentially in the muscle cells of various species of white fish. Recently, however, Dr Kühn and her colleagues showed that the fish proteins enolase and aldolase can also trigger a hypersensitive reaction.

In their most recent study, the scientists determined that fish allergic patients produce differential antibodies depending on whether their hypersensitivity is to parvalbumin alone, or also to enolase and aldolase. Dr Kühn and colleagues have thus proven for the first time that it is possible to stratify patients with a cross-allergy to several types of fish by specific markers (antibodies). 'This form of clinically-oriented translational allergy research opens up entirely new possibilities for molecular and personalised allergy diagnosis,' states Dr Kühn. 'With the help of these specific antibodies, it will hopefully be possible in the near future to identify specific kinds of fish allergy early in their development, and to give appropriate dietary and risk-minimising counselling to fish allergic patients.' At the same time, this knowledge could potentially help allergy researchers in the future to prevent individuals at risk from developing a sensitivity to certain fish allergens, and thus prevent full-blown allergic disease.
Original publication
Other news from the department science
More news from our other portals