Carbios recognized as a flagship start-up in French green innovation at the Choose France Summit
Carbios' innovative technologies honored among the 22,000 start-ups of the French Tech ecosystem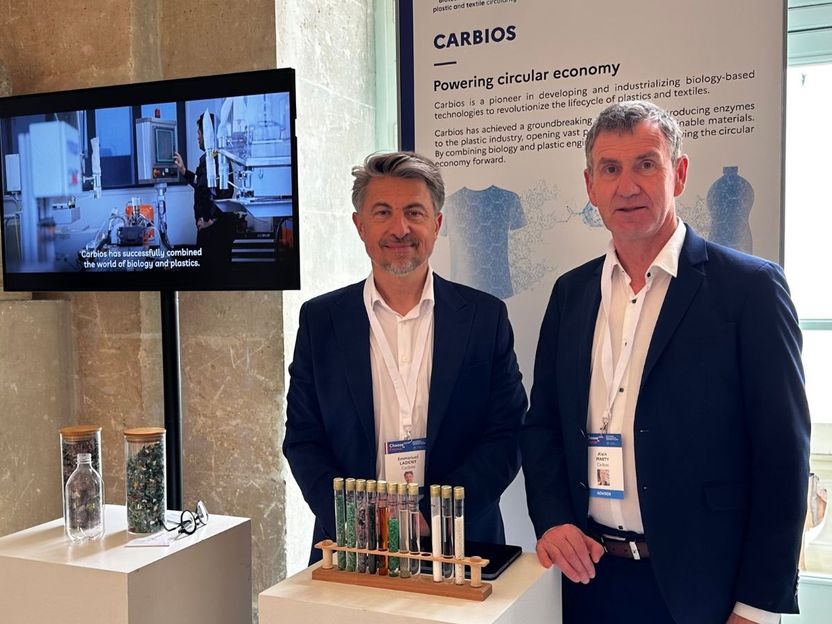 "With INRAE, we chose to highlight Carbios at the Choose France summit as a symbol of French economic dynamism," comments Philippe Gassmann, Secretary General Choose France 2023 (French Treasury). " With its innovative "Made in France" biotechnologies that bring plastic into the circular economy, Carbios illustrates the wealth of  innovation within the French cleantech ecosystem.  I thank Carbios for its ambassadorship for this ecosystem to the 200 foreign guests attending the 6th Choose France Summit with the theme: Investing for a sustainable future."
"Carbios is honored to have been selected by the Elysée Palace for Choose France.  This international summit provides an opportunity for meetings between the President of the Republic, members of the Government and the leaders of major foreign and French companies to discuss France's economic ambitions and attractiveness," commented Emmanuel Ladent, Chief Executive Officer of Carbios. "Carbios is in the midst of a major industrial rollout, with a first plant planned in the Grand Est region, and the international commercial deployment of our processes.  We are very grateful for the French Government's support at this strategic time for the company."
Other news from the department business & finance
More news from our other portals
Something is happening in the life science industry ...
This is what true pioneering spirit looks like: Plenty of innovative start-ups are bringing fresh ideas, lifeblood and entrepreneurial spirit to change tomorrow's world for the better. Immerse yourself in the world of these young companies and take the opportunity to get in touch with the founders.