Antiviral treatment for textiles
08-Apr-2020
-
Switzerland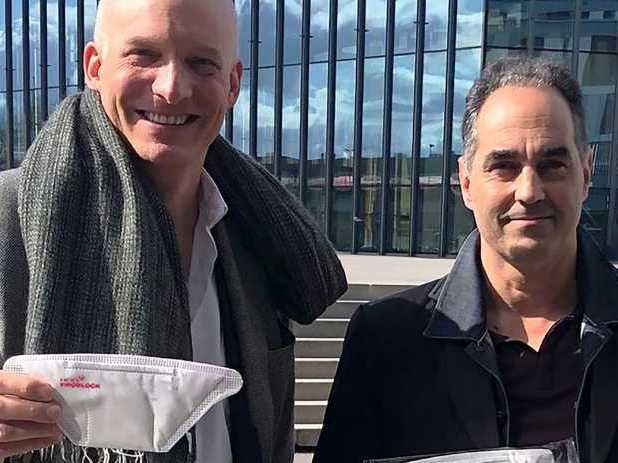 Recently, the ETH spin-​off HeiQ Materials presented an innovative antiviral and antibacterial treatment for textiles, which has been tested effectively against coronavirus, for example. The technology can be used for products such as face masks. The company has not yet carried out a direct test regarding the treatment's efficacy against the current pandemic virus SARS-​CoV-2. However, they have tested it using another type of coronavirus (229E), which has circulated in people worldwide for years and causes colds, and which is highly similar to the membrane structure of SARS-​CoV-2. In the test, the treated face masks reduced the number of infectious 229E virus particles 10,000-​fold.
The technology is already scheduled to be used in the production of face masks from the start of April, as HeiQ announced in a press release. The first customers include a Chinese protective mask manufacturer. Other companies are also planning to use the technology for other textile products, such as protective gloves. According to HeiQ, other application areas include protective clothing for medical staff, air filters and curtains. The treatment can be used on all types of textile fibres. The viruses that are deactivated include those with a lipid envelope, such as coronaviruses. In the test, the technology not only proved effective against the human coronavirus 229E, but also against various kinds of influenza viruses. "Our goal is to prevent textiles from becoming a host surface for propagating harmful viruses and bacteria, and contribute to reduce the risk and speed of contamination and transmission", explains Carlo Centonze, CEO of HeiQ.
Other news from the department research and development
More news from our other portals
Something is happening in the life science industry ...
This is what true pioneering spirit looks like: Plenty of innovative start-ups are bringing fresh ideas, lifeblood and entrepreneurial spirit to change tomorrow's world for the better. Immerse yourself in the world of these young companies and take the opportunity to get in touch with the founders.