Fundamentals and applications
This guide to moisture analysis assists you in determining reliably the moisture content with a halogen moisture analyzer and covers following topics:

Introduction to moisture analysis
Measuring principle
Installation
Routine testing (calibration)
Sample handling and preparation
Method development to match the drying oven
Special samples (e.g. liquids, volatiles, plastics)
Method validation
Comparison of moisture determination technologies
Glossary of technical terms
Download the free Guide to Moisture Analysis and learn the fundamentals of moisture analysis and its applications. Get helpful information about correct installation, flawless operation, quick measurement and achieving reliable and precise analysis results.
White Paper classification
Applications
Product categories
Download white paper now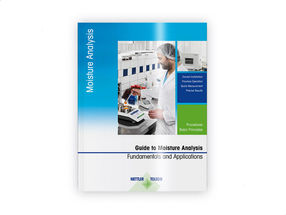 Guide to moisture analysis
Fundamentals and applications
You may also be interested in these white papers