Verified
Chromatography accessories: Fibro
Fibro chromatography
Cycle times are less than 5 minutes compared with hours for chromatography resins
Increase throughput up to 20-fold over that for resin-based chromatography
Achieve high-throughput purification of up to 500 mAbs per week for cell line/ candidate screening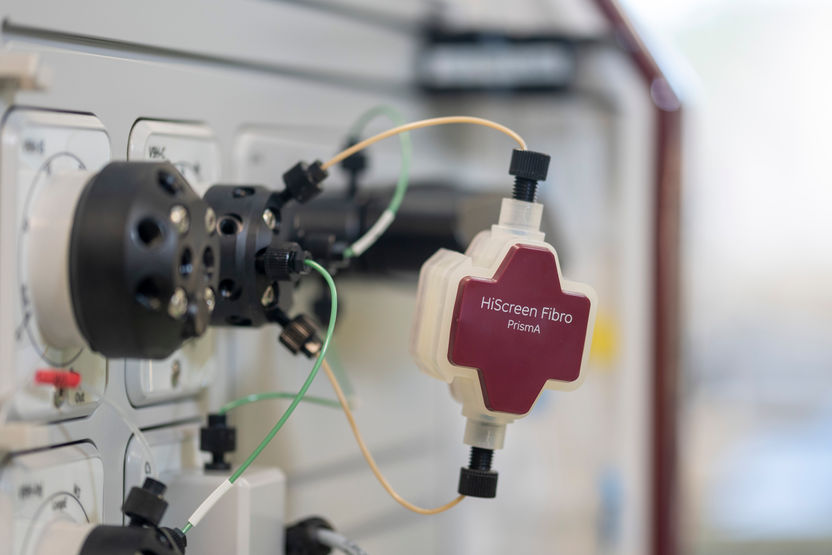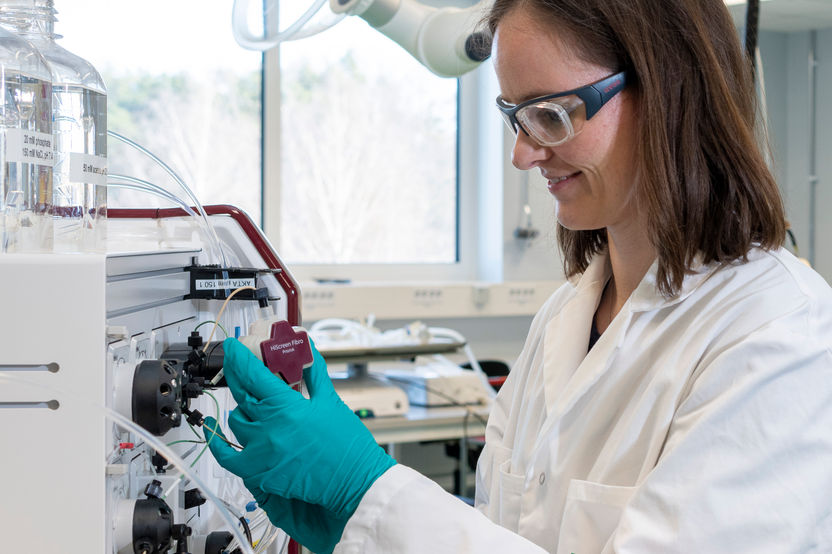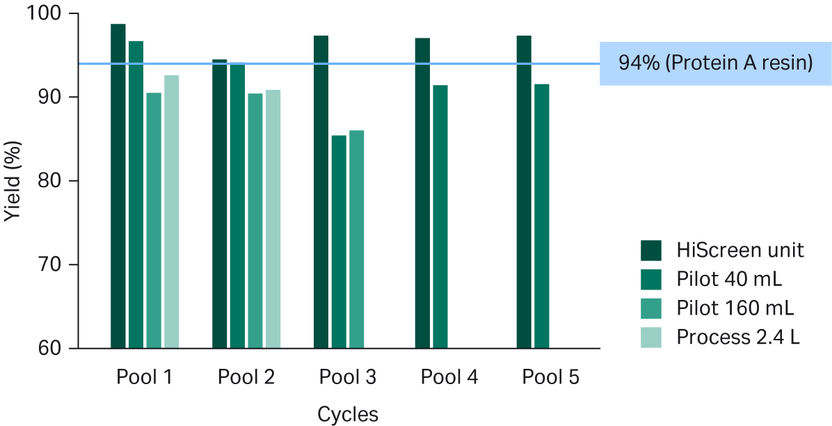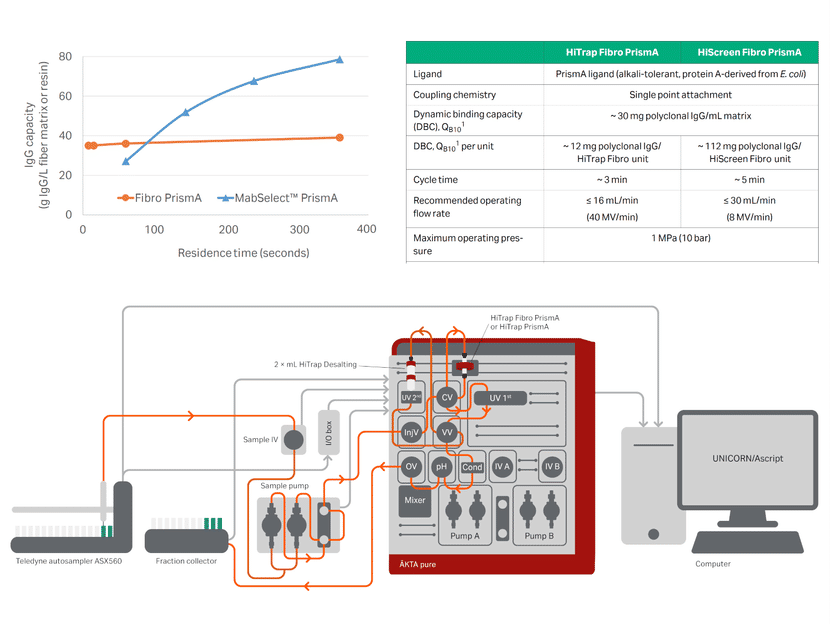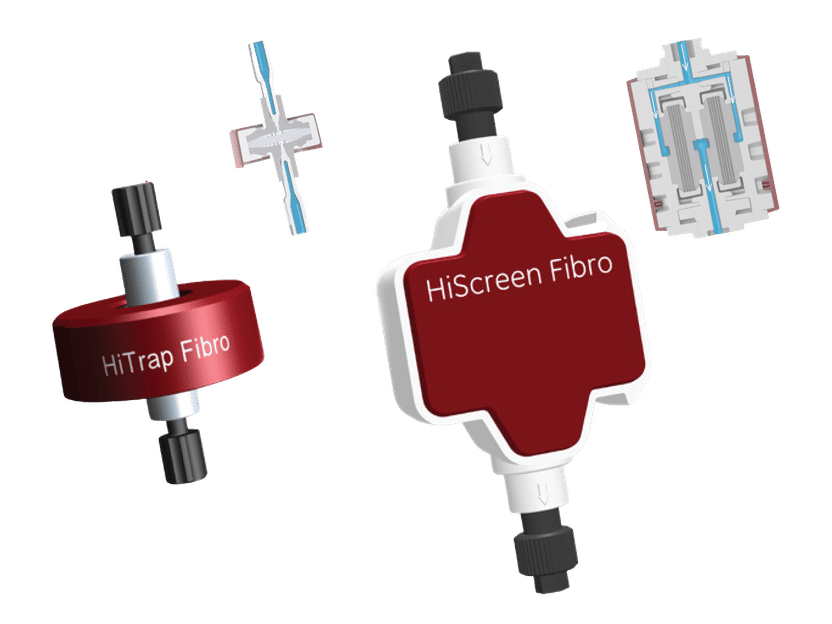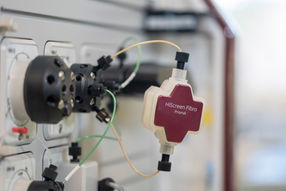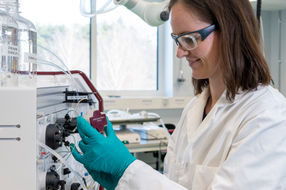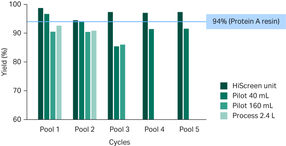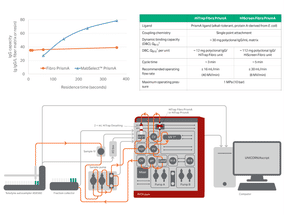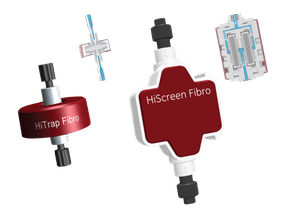 Rapid cycling single-use chromatography
More targeted patient populations and smaller manufacturing batch sizes are driving the demand for increased process efficiency and flexible multiproduct facilities in monoclonal antibody (mAb) manufacturing.

To help meet these needs, we developed ready-to-use Fibro PrismA units for capturing mAbs and Fc- containing recombinant proteins. Fibro PrismA units have a protein A cellulose fiber matrix with an open pore structure where mass transfer is governed by convective flow.

This structure allows high mAb binding capacities at very short residence times, which results in cycle times of minutes instead of the hours needed for resin-based chromatography. The Fibro PrismA units can be used for up to 200 cycles before disposal, depending on the application.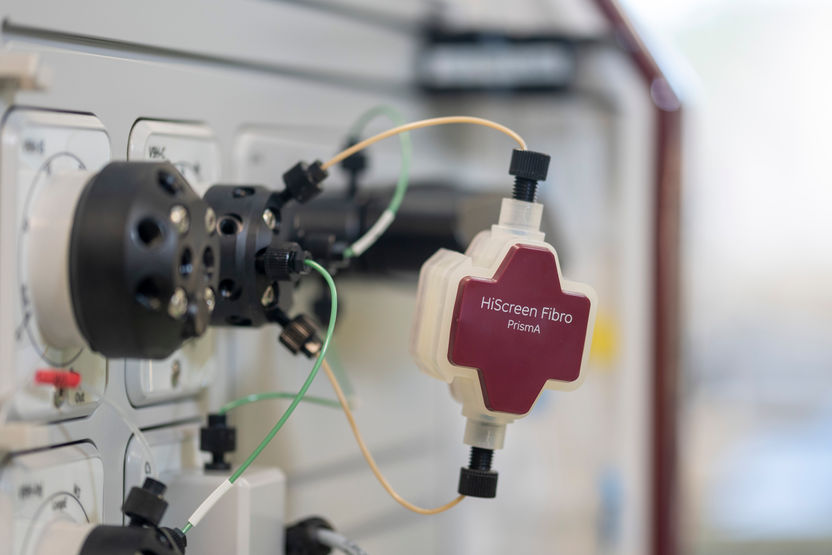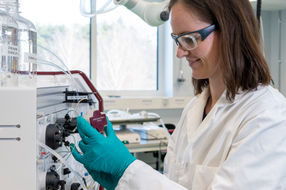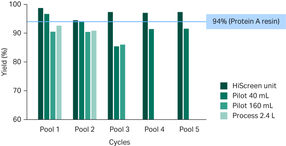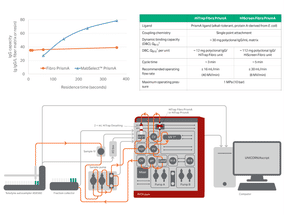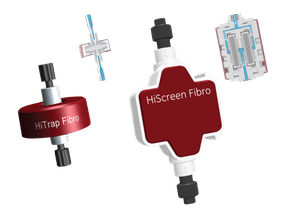 Product classification
Applications
Single-Use Chromatography
Product categories
Protein A Purification Units
Target Industries
Request product information now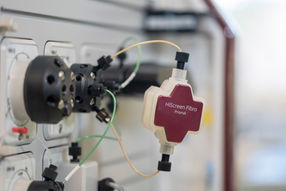 Chromatography accessories: Fibro
Fibro chromatography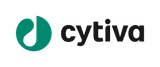 All about Cytiva
Find 4 more chromatography accessories on bionity.com