Novel vaccine against a range of diseases caused by the Epstein-Barr virus
Start-up "EBViously" announces first details of its EBV vaccine candidate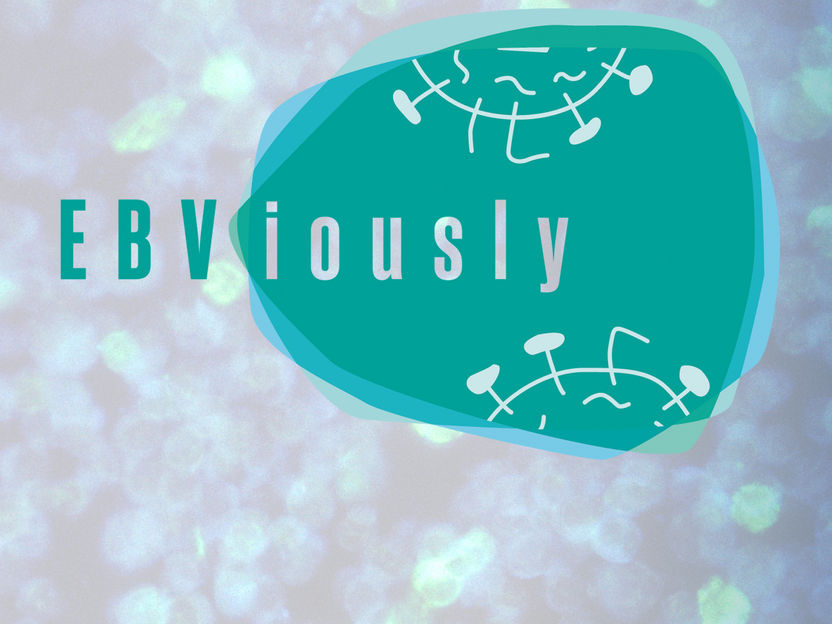 CDC/Dr. Paul M Feorino; DZIF/EBViously
The spin-off is based on a project of HMGU supported by the German Center for Infection Research (DZIF). The project leading to the spin-off was co-funded by the DZIF to enable GMP manufacturing allowing the start of clinical trials in 2024.
The first vaccine candidate, named EBV-001, is based on non-infectious EBV-derived virus-like particles (VLPs). It is a highly immunogenic, multi-antigen vaccine that mimics the original viral pathogen and its complexity, delivering more than 50 viral antigens in their native conformation. EBViously has generated positive preclinical proof-of-concept data on the immunogenicity of the vaccine candidate. Moreover, the induction of a broad humoral and cellular immune response has already been demonstrated in animal models, reflecting the spectrum of antiviral immunity in humans.
VLPs resemble actual virus particles, but do not contain any viral genetic material. With the authentic structure of the virus, these empty shells signal an EBV infection to the immune system and elicit a highly specific immune response from both the humoral and the cellular parts of the immune system.
"Based on our very favorable preclinical proof-of-concept data regarding the immunogenicity of the vaccine, we are confident that EBV-001 can effectively prevent the development of infectious mononucleosis and the often associated chronic fatigue syndrome," says Axel Polack, M.D., designated CEO of EBViously. "A GMP process has been established by a commercial CMO and our goal is to begin clinical trials in 2024."
"As a primary indication, we are targeting the prevention of infectious mononucleosis, also known as kissing disease or glandular fever, and post-infectious fatigue/chronic fatigue (ME/CFS), a common, long-COVID-like protracted disease following infectious mononucleosis," says Prof. Wolfgang Hammerschmidt, designated CSO of EBViously. "Other potential indications include the prevention of post-transplant lymphoproliferative disease (PTLD) and EBV-associated cancers. As infectious mononucleosis is a known risk factor for multiple sclerosis, there is great hope that our vaccine may also reduce the incidence of this chronic neurodegenerative autoimmune disease."
Other news from the department business & finance
More news from our other portals
Something is happening in the life science industry ...
This is what true pioneering spirit looks like: Plenty of innovative start-ups are bringing fresh ideas, lifeblood and entrepreneurial spirit to change tomorrow's world for the better. Immerse yourself in the world of these young companies and take the opportunity to get in touch with the founders.