My watch list
my.bionity.com
my.bionity.com
With an accout for my.bionity.com you can always see everything at a glance – and you can configure your own website and individual newsletter.
My watch list
My saved searches
My saved topics
My newsletter

BRAND GMBH + CO KG
++49 / (0)9342 / 808-98000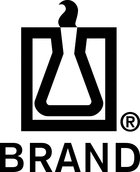 Manufacturer of Liquid Handling Instruments (dispensers, burettes, manual and electronic single-/multichannel pipettes as well as manual and electronic repetitive pipettes), volumetric glassware, plasticware for Life Science (PCR, storage, HTS/ UHTS, UV-disposable cuvettes) and analysis, also made from PFA. OEM plastic injection molding, blow molding and fully automatic dosing plants and dispensing systems.
Affiliations
Product portfolio
A

gitators
automatic burettes

B

eakers
bottle-top burettes
bottle-top dispensers
bottles

C

apillaries
cleaning agents
cryo vessels
desiccators
digital burettes
dosing machines
dosing stations
Erlenmeyer flasks
evaporating dishes

F

ilter tips
forceps

G

lass bottles
glass cylinders
glass filters
Griffin beakers

H

ygrometers

L

aboratory bottles
laboratory buckets
laboratory glass bottles

M

acro pipette controllers
measuring cylinders
measuring instruments
measuring pipettes
microliter pipettes
multichannel pipettors

N

arrow neck bottles

P

asteur pipettes
PCR tubes
PFA beakers
PFA bottles
PFA labware
PFA sample cups
PFA sample tubes
pipette accessories
pipetting tips
plastic bottles
plastic boxes
plastic cuvettes
plastic shovels
pyknometers
serological pipettes
stepper pipettes

T

est tube stands
titration systems
titrators

V

olumetric flasks
volumetric glassware
volumetric intruments
volumetric pipettes
wide neck bottles
Services