AHF analysentechnik AG
OUR EXPERIENCE … YOUR BENEFIT!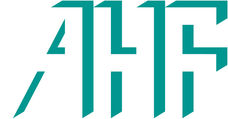 Profile
AHF analysentechnik specializes in the distribution and development of laboratory equipment and accessories for ultra-trace analysis as well as optical filters and LED light sources for fluorescence microscopy and spectroscopy, which are successfully used in the life sciences and pharmaceuticals sectors.

The product range includes laboratory equipment for sample preparation, sample digestion and sample introduction, digestion systems and equipment for purifying acids. In addition, laboratory supplies made of inert, high-purity acid- and temperature-resistant PFA fluoropolymer.

Torches, injector tubes, spray chambers, nebulizers, cones and other components or consumables in various materials and designs are available for the sample introduction system in ICP-MS/OES instruments.

Users in microscopy and spectroscopy can be offered a wide range of hard-coated singleband, multiband and interference filters, beam splitters and mirrors from well-known manufacturers - either as single filters or complete filter sets. Powerful LED light sources, image splitters and tools for quality control of fluorescence imaging systems complete the product range.

AHF has more than 30 years of experience in elemental analysis and provides manufacturer-independent advice on product selection. Customized special designs are also possible.
Products
Product portfolio
A

utosampler needles
autosampler probes

B

andpass filters
chroma filters
clean-up filters
Cy3 filters
Cy5 filters

D

API filters
dual-band filters

E

vaporating dishes

F

ACS filters
filter accessories
filter cubes
filter holders
Fluorescence filters

I

CP accessories
ICP coils
ICP cones
ICP consumables
ICP-MS supplies
ICP-OES supplies
injector tubes
interference filters

L

aboratory supplies
laser filters
LED lamps
LED light sources
long-pass filters

M

achine vision filters
microscope filters
multiband filters

O

ptical filters

P

ALM filters
PFA bottles
PFA labware
PFA sample vials
PFA vessels
plastic boxes

R

aman filters

S

hortpass filters
spectroscopy filters
STED filters
STORM filters

T

IRF filters

V

olumetric flasks

Y

FP filters