My watch list
my.bionity.com
my.bionity.com
With an accout for my.bionity.com you can always see everything at a glance – and you can configure your own website and individual newsletter.
My watch list
My saved searches
My saved topics
My newsletter

AHF analysentechnik AG
OUR EXPERIENCE … YOUR BENEFIT!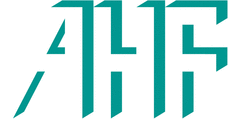 AHF analysentechnik has been founded in 1981 and specializes in distribution and engineering of accessories for optical plasma emission spectrometry and sample introduction systems in ICP-MS analysis. The range of products is complemented by labware and devices for sample handling in ultra-trace analysis of elements, in semiconductor process control, material research, environmental and bio analysis which help for accurate measurement.

Moreover, a wide range of optical filters is offered. That includes single and multiband filters, beam splitters, and mirrors for specific optical setups. They are available as single filters or as set completely mounted in filter cubes. Measuring of optomechanical properties round out the services. Also powerful LED light sources and image splitters are available. These optical filters are used in e.g. fluorescence microscopy, Raman spectroscopy, superresolution techniques beyond the Abbe limit or in the field of machine vision.

A team with years of experience trains AHF customers and provides support that is geared toward solutions. By working with the team to develop the best possible solutions for their specific applications and circumstances, customers benefit directly from years of experience in ultra-trace analysis and from collaboration with internationally respected manufacturers.

Please don't hesitate to contact us! We support you in selecting the right accessories for your laboratory application. We also offer customized solutions!
Product portfolio
A

lexa filters
autosampler vials

B

andpass filters
beam splitters

C

FP filters
clean-up filters
Cy3 filters
Cy5 filters

D

API filters
dual-band filters

F

ilter accessories
filter holders
FITC filters
Fluorescence filters
fluorescence spectroscopy filters
FRET filter sets

G

FP filters

L

aser filters
LED light sources

M

achine vision filters
mFISH filters
microscope filters
multi color filters
multiband filters
multiphoton fluorescence filters

N

otch filters

O

ptical filters

P

ALM filters
PFA bottles
PFA labware
PFA sample cups
PFA sample tubes

R

aman filters
ratio filters

S

hortpass filters
singleband filters
spectroscopy filters
STED filters
STORM filters

T

exas Red filters
TIRF filters
triple-band filters
TRITC filter
tunable filters

Y

FP filters
More about AHF analysentechnik