Start-up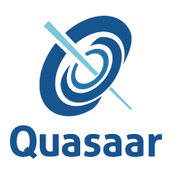 Quasaar GmbH
About Quasaar
Quality and outsourcing has a name: Quasaar!

Quasaar offers you a reliable and certified outsourcing partner:

- Many years of experience in quality control and pharmaceutical development

- Relief in case of capacity bottlenecks

- Know-how input for technically demanding projects

- Flexible, on-time support

- High reactivity in project management

- Large capacities for stability studies and storage

- A certified and reliable partnership

- A GMP/GSP experienced, stable team

We can help you quickly and competently.

Our experience is focused on the highly regulated pharmaceutical and life science sector.

Our customers range from globally operating research-based pharmaceutical companies, full-service CMOs, raw material manufacturers, innovative medium-sized generic companies up to research-oriented start-ups.

We accompany you through the life cycle of your product from development to market launch and long-term marketing.

There are also contact points with related industries such as medical devices, health & consumer care, which can benefit from Quasaar's own know-how.

Our own development activities and an extensive competence network guarantee that we are always at the cutting edge of technology and can make a significant contribution to the development and market launch of innovative products.

Quasaar is GMP certified and FDA approved.
Facts about Quasaar
Facts about Quasaar
Founding: 2015
Focus : Service
Industry : Biotechnology, Pharma
Product portfolio of Quasaar
Product portfolio
Here you will find Quasaar GmbH