Azenta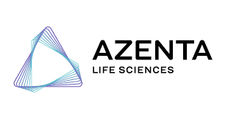 Azenta, Inc. Corporate Headquarters
Unrivaled Sample Solutions to Accelerate Discovery, Development and Delivery

About Azenta
We are Azenta Life Sciences. We provide unrivaled sample exploration and management solutions to help our customers accelerate discovery, development and delivery.

Azenta Life Sciences Services and Products business is rebranded under the creation of a new identity – Azenta Life Sciences. An independent, integrated company dedicated to enabling life sciences organizations to bring impactful breakthroughs and therapies to market faster. Our name, Azenta, signals our commitment to helping customers reach new heights in their pursuit of scientific progress.

We have 3000 employees around the world working across our leading capabilities of genomics, cryostorage, automation and informatics. We continue to build our portfolio to help more and more organizations operate with greater speed and precision.
Facts about Azenta
Facts about Azenta
Certifications
Certifications
DIN EN ISO 9001:2015
DIN EN ISO 13485
DIN EN ISO 14001
Products from Azenta
Product portfolio
laboratory information management systems
Product brands
Brooks Life Sciences Products
Brooks Life Sciences Services
GENEWIZ Genomics Services
Azenta Products in the Spotlight
Here you will find Azenta, Inc. Corporate Headquarters