Start-up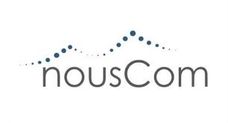 Nouscom AG
About Nouscom
Nouscom is a private oncology company developing next generation immunotherapies. Nouscom's proprietary technology platform, Exovax, harnesses the full power of immune response by combining viral vectored genetic vaccines based on neoantigens with other immunomodulators.

Nouscom is led by an experienced management team that has worked together for many years in previous successful enterprises, including IRBM/Merck and Okairos (acquired by GSK), and are veterans in the field of genetic vaccines.

Nouscom, which was founded in 2015 and is headquartered in Basel, Switzerland with operations in Rome, Italy, is backed by international life sciences investors: 5AM, Abingworth, LSP (Life Sciences Partners) and Versant Ventures.
Facts about Nouscom
Facts about Nouscom
Founding: 2015
Focus : Manufacturer
Industry : Biotechnology
Product portfolio of Nouscom
Here you will find Nouscom AG