In vitro System Measures Cellular Responses to Oxygen Changes During Ischemia and Reperfusion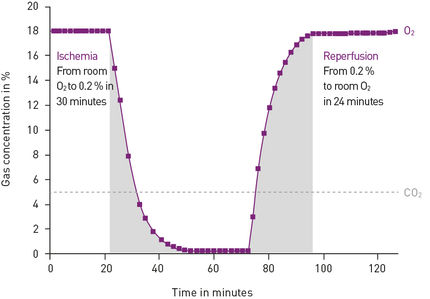 Microplate Reader Imitates Oxygen Removal And Recovery Of A Vascular Closure
The lack of oxygen supply accompanies life-threatening diseases such as stroke, myocardial infarction or renal failure. Tissues and cells are temporarily not provided with O2 (ischemia) and have to develop survival-strategies. Apart from this, cells are exposed to a second threat upon re-oxygenation (reperfusion). Though being pivotal for survival, the sudden reperfusion of tissue induces oxidative stress and inflammatory responses.

Investigation of ischemia-reperfusion effects requires an experimental set-up that imitates rapid changes in O2 environment while recording its biological effects.

The ischemia-reperfusion model presented here uses a microplate reader with software-controlled O2 and CO2 regulation. Changes in oxygenation of HepG2 cells and Cor.4U® cardiomyocytes were reported by an intracellular oxygen-sensitive probe (MitoXpress®-Intra, Luxcel Biosciences).
White Paper classification
Product categories
Download white paper now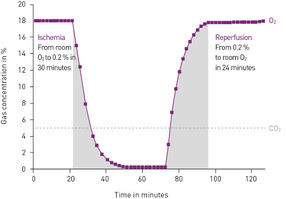 In vitro System Measures Cellular Responses to Oxygen Changes During Ischemia and Reperfusion
Microplate Reader Imitates Oxygen Removal And Recovery Of A Vascular Closure

All about BMG Labtech
You may also be interested in these white papers