Novel compound for targeted tumor therapy in patients with soft tissue sarcoma
Thermosome Receives Regulatory Approval for First-In-Human Trial with its Lead Program THE001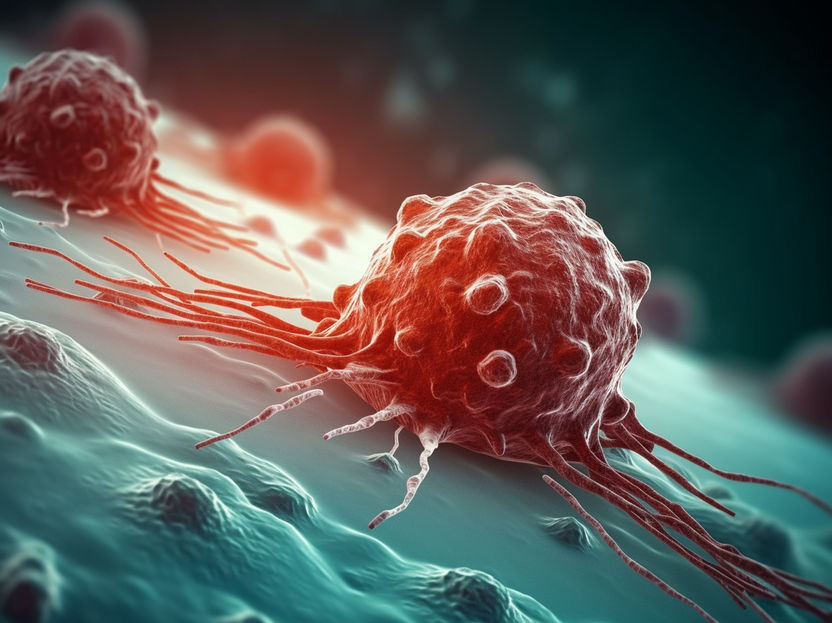 The primary endpoints of the Phase 1, open-label, interventional dose-escalation study are the safety and tolerability of THE001 and the determination of the maximum tolerated dose. A secondary objective is to evaluate anti-tumor activity. In the trial, the compound will be administered at three dose levels to patients with locally advanced unresectable or metastatic soft tissue sarcoma, with three to six patients treated at each dose level (3+3 design). Patients will be recruited at two clinical sites in Germany specialized in the treatment of soft tissue sarcoma patients: Helios Klinikum Berlin-Buch and LMU Klinikum, Munich. Principal Investigator will be PD Dr. Peter Reichardt, a sarcoma and hyperthermia expert at Helios Klinikum Berlin-Buch.
THE001 is a thermosensitive liposomal formulation of the chemotherapeutic drug doxorubicin (DPPG2-TSL-DOX). It has a different mode of action than conventional liposomes. Thermosome's technology enables intravascular drug release initiated by a mild heat trigger using clinically established hyperthermia devices. This results in up to 15-fold higher local drug concentrations and aims to improve clinical treatment efficacy by creating a local boost at the desired site of action. These high local concentrations, which also reach less well perfused areas, aim to overcome drug resistance. This effect cannot be achieved by administration of conventional doxorubicin due to systemic toxicity. Thermosome intends to further enhance treatment efficacy through an additive immune response induced by regional hyperthermia.
"This study is an important milestone for our company and the result of a strong team effort," said Dr. Pascal Schweizer, co-founder and CEO/CFO of Thermosome. "We know from preclinical studies in soft tissue sarcoma that our approach results in significantly improved local efficacy by providing a local boost at the desired site of action."
"I believe that Thermosome´s approach has the potential to change the standard of care for locally advanced soft tissue sarcomas, and I am excited to evaluate THE001 in a clinical setting in an indication with such a high unmet medical need," added PD Dr. Peter Reichardt, Principal Investigator of the study.
Other news from the department business & finance
More news from our other portals
Something is happening in the life science industry ...
This is what true pioneering spirit looks like: Plenty of innovative start-ups are bringing fresh ideas, lifeblood and entrepreneurial spirit to change tomorrow's world for the better. Immerse yourself in the world of these young companies and take the opportunity to get in touch with the founders.