Bit Bio Ltd.
The cell coding company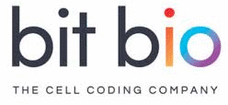 Profile
Founded in 2016 by Dr Mark Kotter, Bit Bio (formerly Elpis Biomed) is an award-winning spinout from the University of Cambridge. By applying an engineering approach to synthetic and stem cell biology, Mark and his team have developed proprietary technologies for the efficient and consistent reprogramming of human cells used in research, drug discovery, and cell therapy.

'Bit Bio' represents the two fields — coding and biology — that determine the Identity of every human cell. Ultimately, bits are the building blocks of code, just as cells are the building blocks of life. This is reflective of what bit bio does: precise reprogramming of human stem cells.

Our mission and focus are to enable a new generation of therapies through democratising access to consistent and functional human cells. This will improve research and drug discovery, lower the cost and extend the application of cell therapies.