Start-up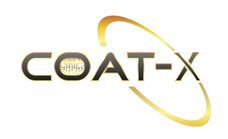 Coat-X SA
World tightest implantable multilayer thin films
About Coat-X
Coat-X provides unique solutions for protecting high value-added components against moisture penetration and corrosion. Our ultra-thin biocompatible multilayer coating technology is able to protect the most critical parts of your products, should they need to function in harsh environmental conditions.

Our low temperature proprietary batch process has been applied successfully to different type of sensors; microsystems; PCB; watch components and medical devices. The solutions offered by Coat-X is able to meet requirements in compliance with the highest international quality standards for hermeticity; corrosion resistance and/or biocompatibility.

Coat-X's novel technology can replace conventional and expensive, metal, glass or polymer encapsulation/protection solutions and can be used for many different applications.
Facts about Coat-X
Facts about Coat-X
Focus : Manufacturer
Industry : Production technology
Product portfolio of Coat-X
Here you will find Coat-X SA