Start-up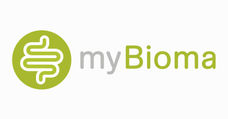 myBioma GmbH
About myBioma
Billions of microorganisms colonize our intestines and determine our health and possible diseases.

myBioma uses the latest DNA technology, advanced data analysis, and artificial intelligence to work with your physician to provide an individual interpretation of your unique microbiome.

The totality of microbial genes is what we call the microbiome.
Facts about myBioma
Facts about myBioma
Founding: 2018
Focus : Manufacturer
Industry : Diagnostics
Here you will find myBioma GmbH