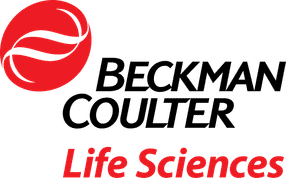 Verified
PCR kits: EMnetik System
PCR cleanup and plasmid prep – simplified
Has a 2x faster turnaround time for PCR cleanup (16 min vs 30 min for columns)
PCR cleanups with significantly fewer touchpoints (< 50 compared to 300 for columns)
An easy-to-use benchtop device which fits easily on the bench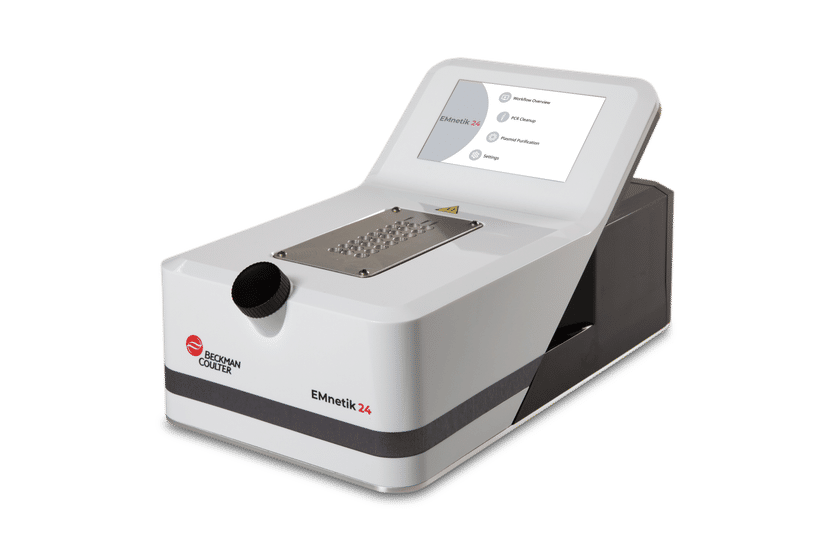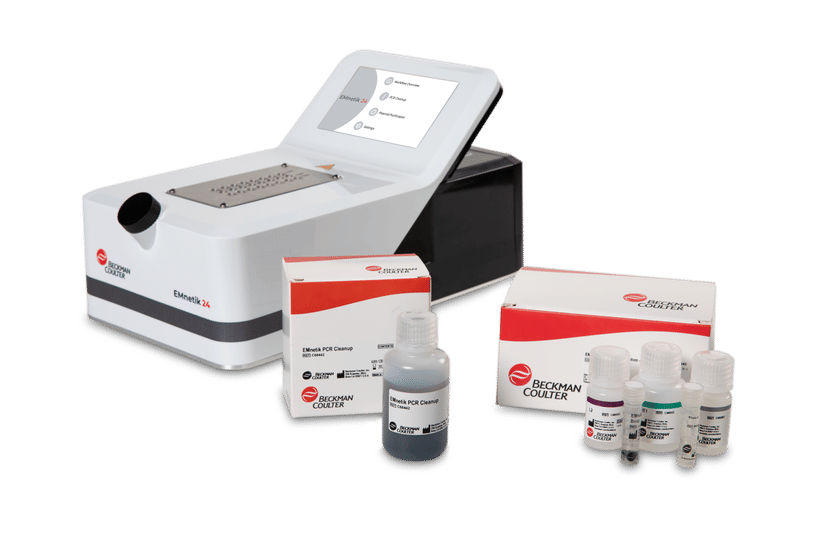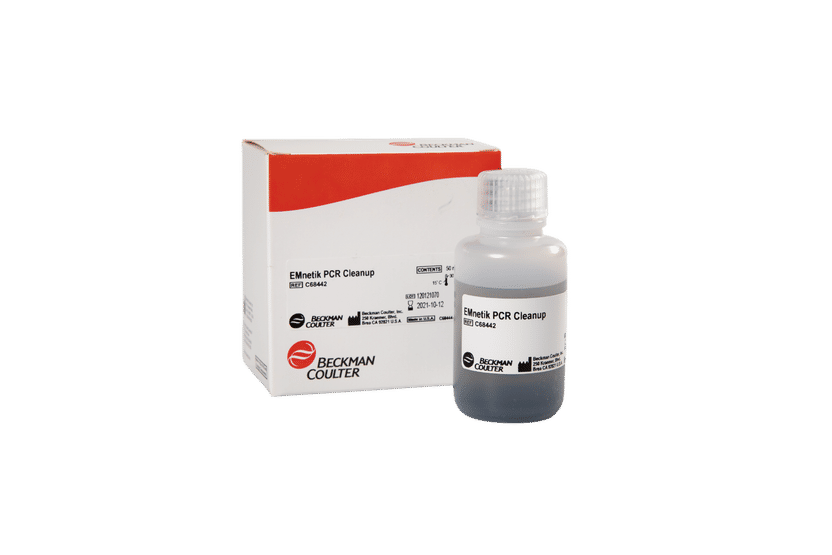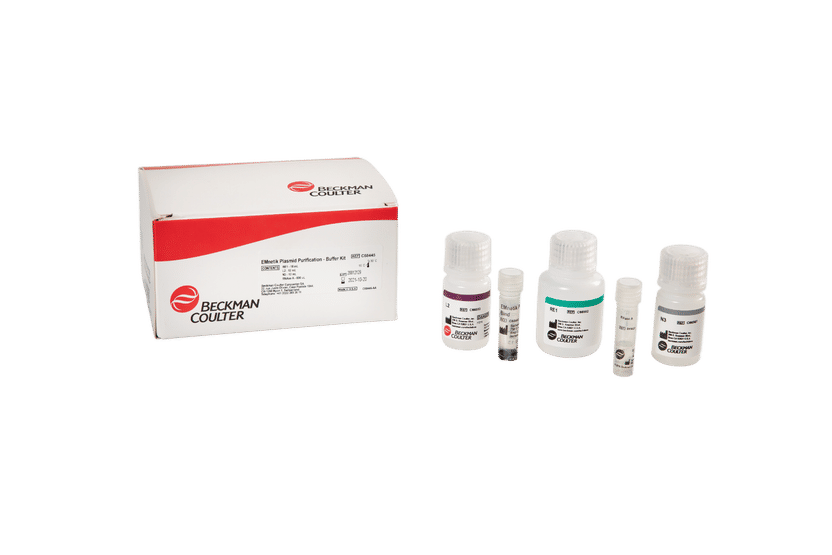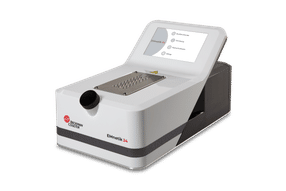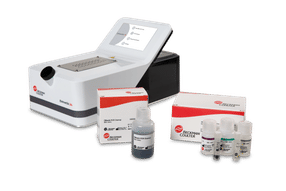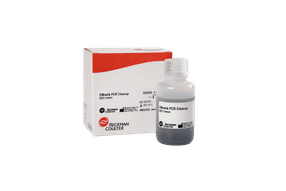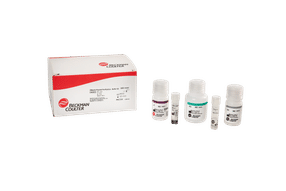 Easy-to-use benchtop device performing PCR cleanups in 16 minutes
No more time-consuming PCR cleanups! The combination of the EMnetik 24 and the EMnetik PCR Cleanup Kit or EMnetik Plasmid Purification Kit will allow you to speed up and facilitate your cleanups. Thanks to a revolutionary magnetic bead-based technology to clean nucleic acids, the EMnetik system aims to significantly reduce turn-around and hands-on time of your PCR cleanups and plasmid preps.
The benefits of the EMnetik system are numerous: 2x faster turnaround time for PCR cleanup (16 min vs 30 min), significantly fewer touchpoints for PCR cleanup (< 50 compared to 300 for columns), no pipette mixing, along with highly responsive magnetic beads, intuitive user interface removes guesswork by providing clear, step-by-step instructions and easily fits anywhere on your bench.
Spend more time on important tasks and trust the EMnetik system to take care of your cleanups.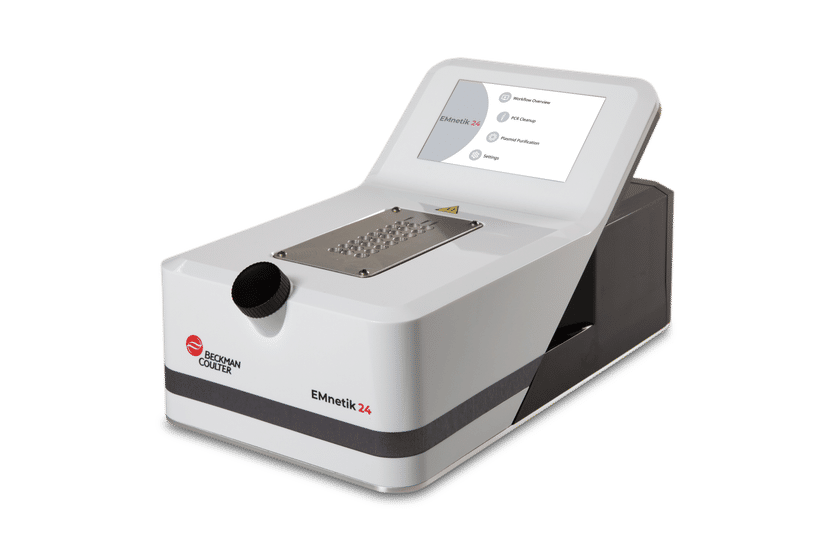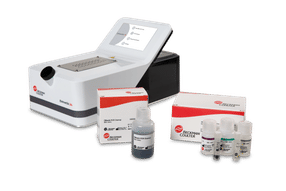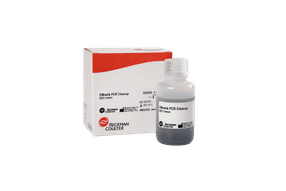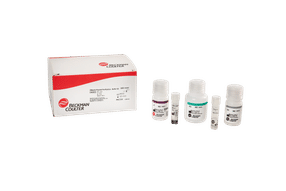 Product classification
Applications
Product categories
Target Industries