Verified
Dispensers: MultiFlo FX
One for All - Precise, Accurate and Modular
BioTek Instruments GmbH
Compact and easy-to-use dispenser replaces up to five liquid handlers saving space, time and budgets
Patent-pending module offers automated and gentle media exchange for spheroids and suspension cells.
Cell friendly angled dispense tubes keep cell layers intact, even through multiple-step operations.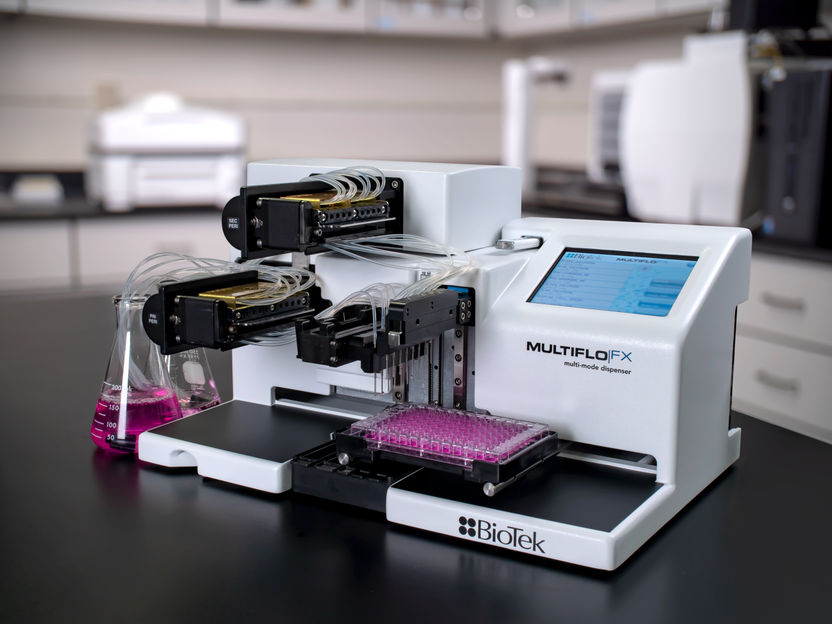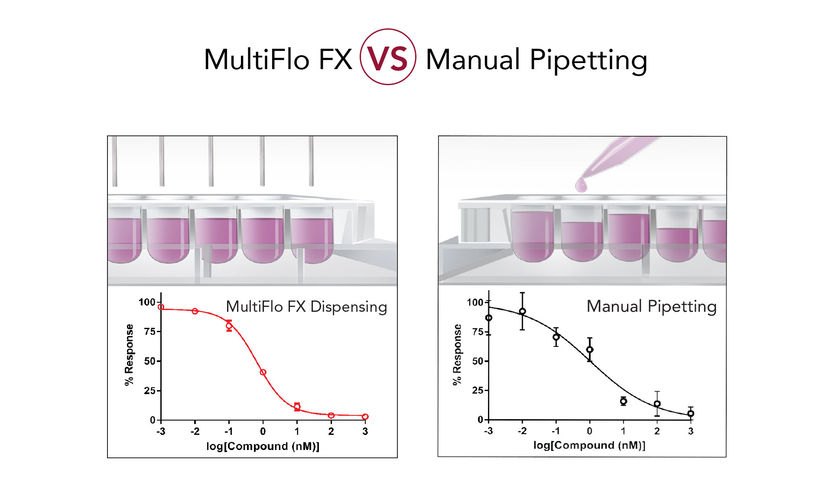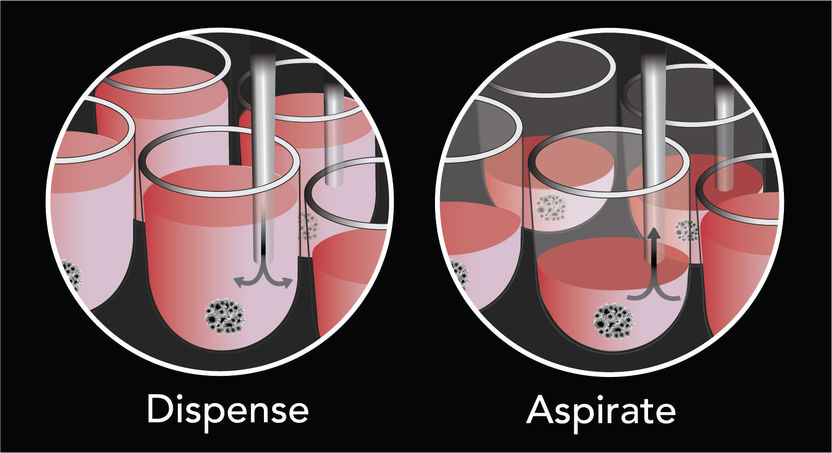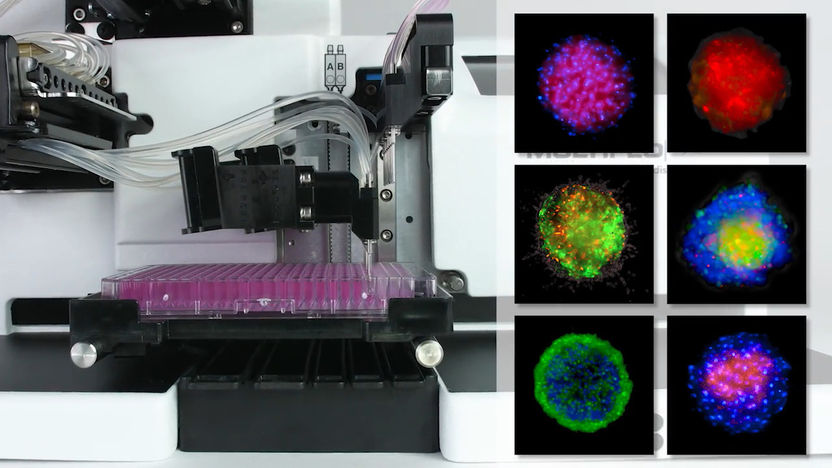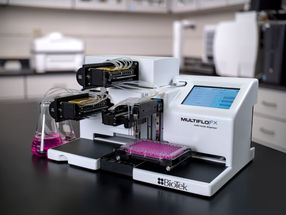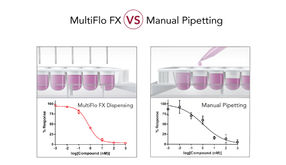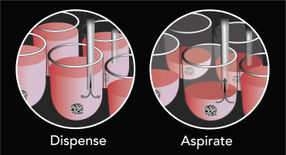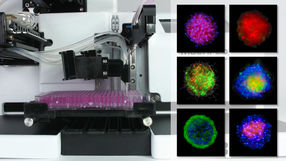 Multi-mode reagent dispenser for all applications from 2D and 3D cell culture to ELISA
MultiFlo FX is an automated multi-mode reagent dispenser for 6- to 1536-well microplates with several unique dispensing technologies. Its modular design makes it easy for users to add functionality that benefits their unique applications.
The new, patent-pending AMX - Automated Media Exchange - module automates gentle media exchanges to protect and encourage cell growth, particularly for 3D cell structures including spheroids and tumoroids as well as loosely adherent 2D cells. The AMX module eliminates the risk of cell damage or removal, which is especially challenging using manual methods.
The RAD - Random Access Dispensing - module increases flexibility in assay design. Users can easily import custom plate maps for dispensing variable volumes to individual wells on the microplate. This functionality is important for many workflows, including concentration normalization assays.
MultiFlo FX also offers a wash module that provides full plate and strip washing in 6- to 384-well microplates and allows for complete workflow automation of many cell and biochemical applications.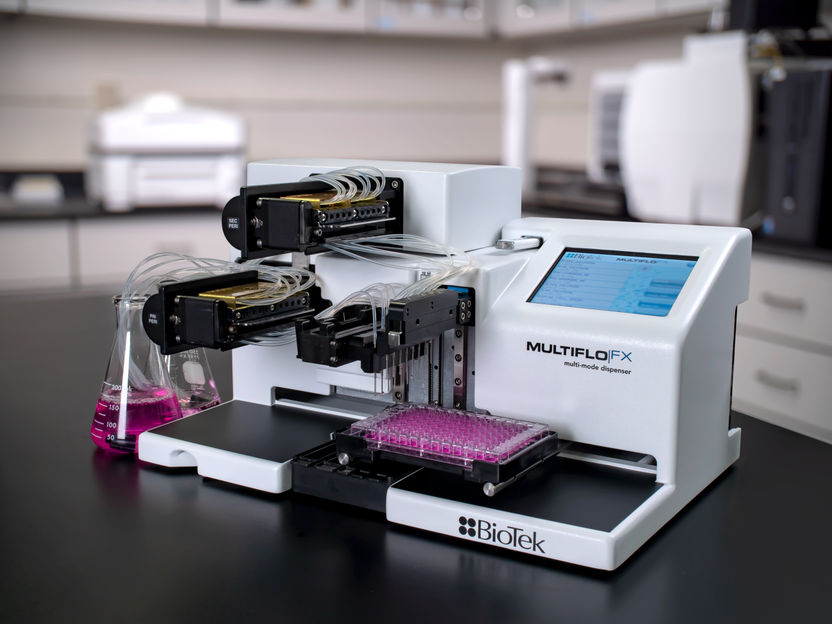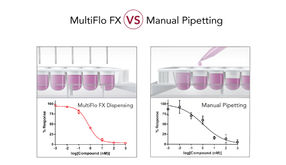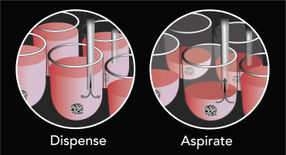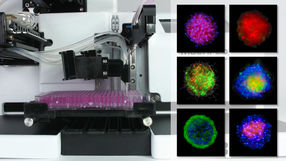 Product classification
Applications
Product categories
Target Industries
Request product information now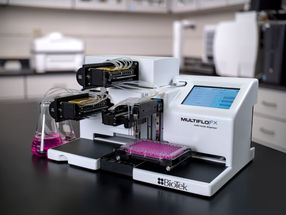 Dispensers: MultiFlo FX
One for All - Precise, Accurate and Modular