Verified
Microplate readers: Synergy H1
Flexibility & Performance
BioTek Instruments GmbH
Patented combination of monochromator and filter optics delivers both: flexibility and performace
Modular design allows you to start with what you need now, and upgrade as your lab's work evolve
Variable bandwidth provides increased sensitivity and specificity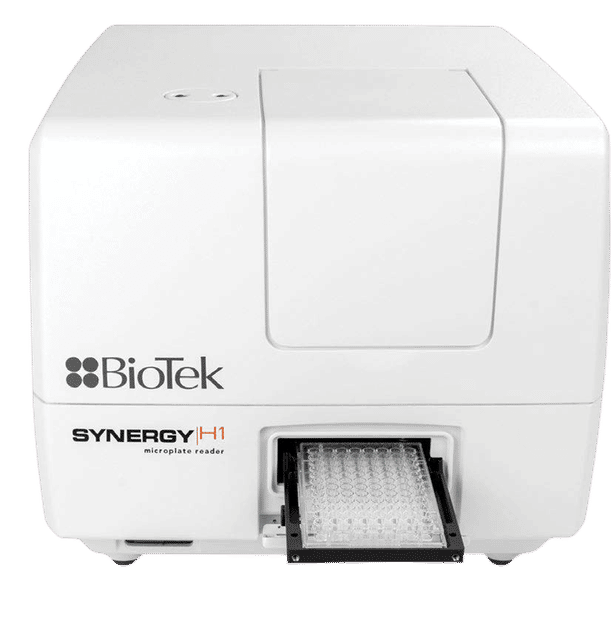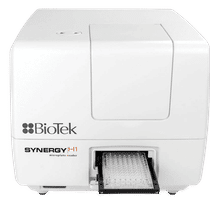 Advanced plate reader for any microplate assay in your lab
Synergy H1 is a configurable multi-mode microplate reader, with monochromator-based optics for flexibility, filter-based optics for sensitivity, or both.
BioTek's patented Hybrid Technology offers applications versatility and excellent performance in a modular platform to expand as your laboratory's needs change.
Its continuously variable bandwidth monochromators for fluorescence excitation and emission wavelength selection allows users to fully optimize reader settings to drive the best assay performance compared to fixed bandwidth systems.
Additional features include an automated z-focus for best performance in all plate types and volumes as well as an extended dynamic range, which allows detection of signals across a 7 log measurement range.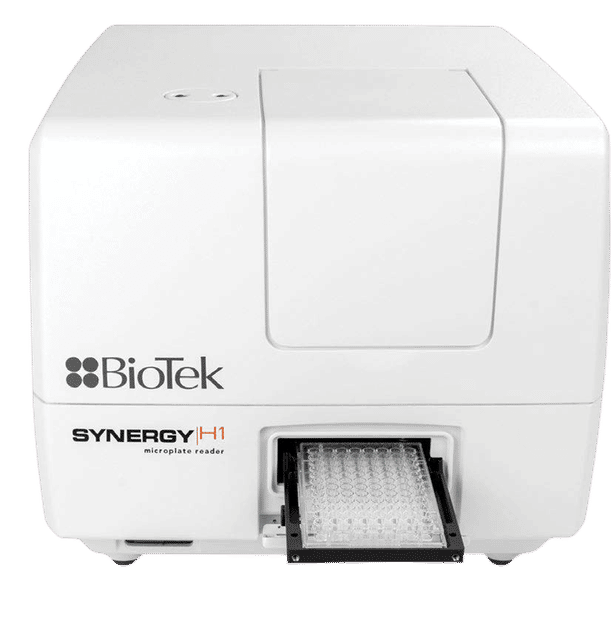 Product classification
Applications
Product categories
Target Industries
Request product information now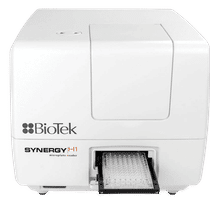 Microplate readers: Synergy H1
Flexibility & Performance
Find 8 more microplate readers on bionity.com