Verified
GenElute™-E Single Spin DNA and RNA Purification Kits
Easier Nucleic Acid Preparation Using Single Spin DNA and RNA Purification Kits
Simplified workflow: purification in one spin in as little as 15 minutes.
Superior performance: higher quality preps with no chemical contaminants from chaotropic salts or ethanol
Waste reduction: up to 55% reduction in plastic waste and no hazardous liquid waste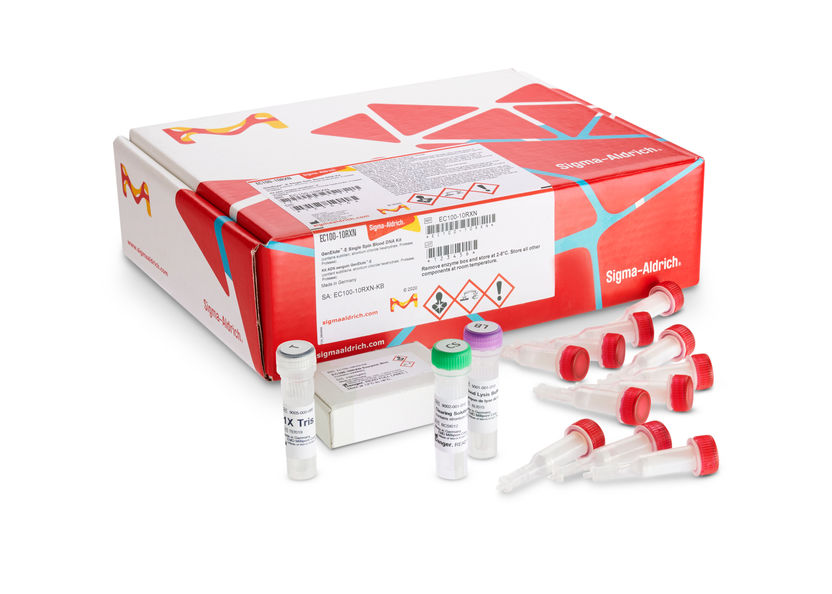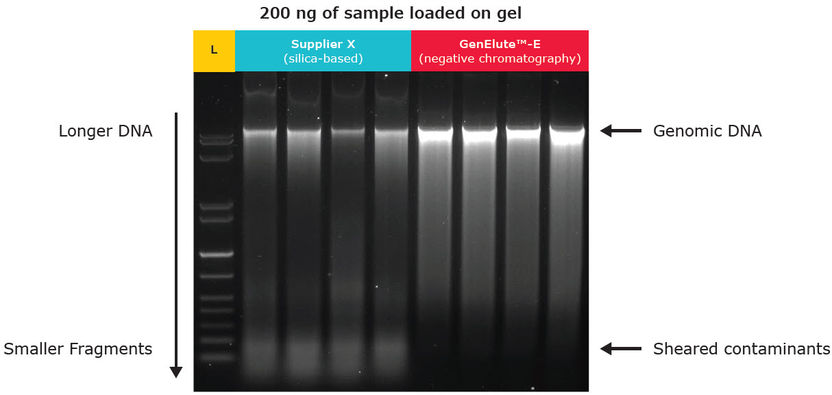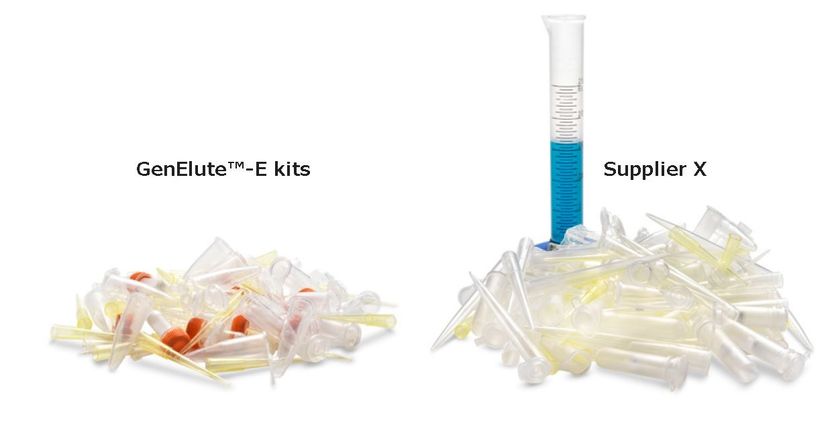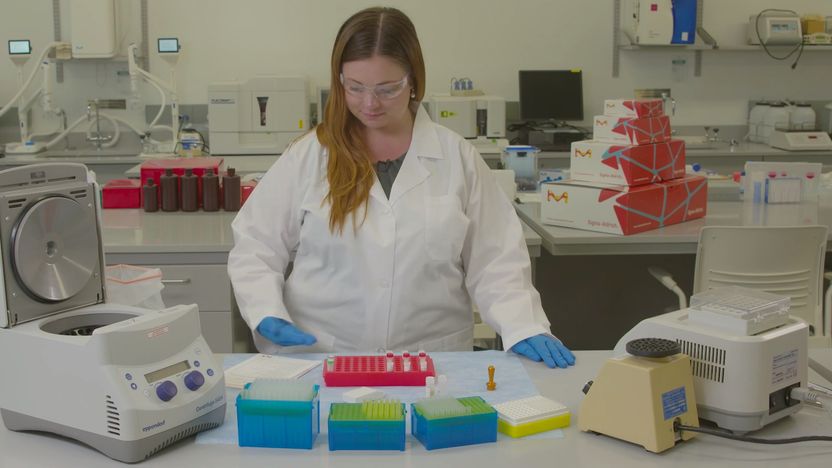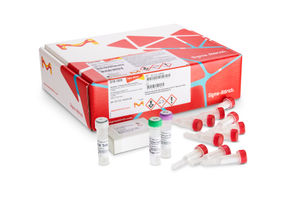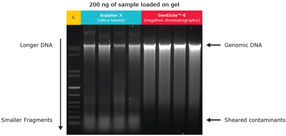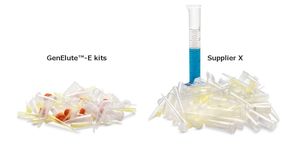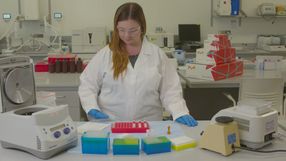 Fewer impurities for better performance
GenElute™-E single spin purification kits rapidly extract and purify nucleic acid from mammalian cell culture, tissues, blood, or plant samples for high yield, high purity DNA or RNA preps with fewer chemical contaminants and less shearing compared to conventional silica-based spin prep kits.
GenElute™-E DNA and RNA purification kits employ a negative chromatography method dependent on size exclusion to separate large DNA and RNA nucleic acid molecules from smaller protein, lipid, and ionic components in cell, tissue, blood, and other samples. Single-spin columns efficiently absorb and retain sample contaminants while allowing nucleic acids to flow through the column, reducing the number of steps and plastic materials required for purification.
GenElute™-E kits are tailored to specific sample types, providing superior recovery of genomic DNA from a variety of samples as well as isolation of nucleic acid from gel extraction and PCR reactions for DNA or RNA cleanup.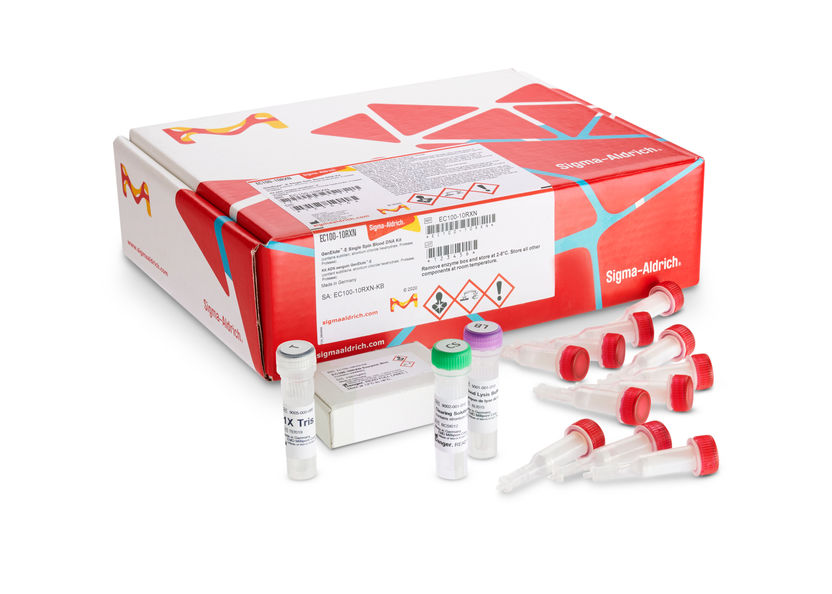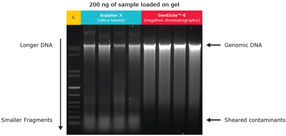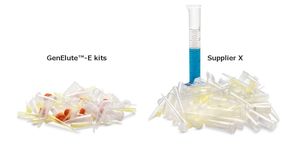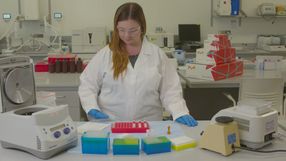 Product classification
Applications
Product categories
Target Industries
Request product information now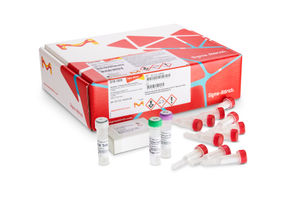 GenElute™-E Single Spin DNA and RNA Purification Kits
Easier Nucleic Acid Preparation Using Single Spin DNA and RNA Purification Kits

All about Merck